Buying Guides
Coffee Table Buying Guide
How To Choose Accent Tables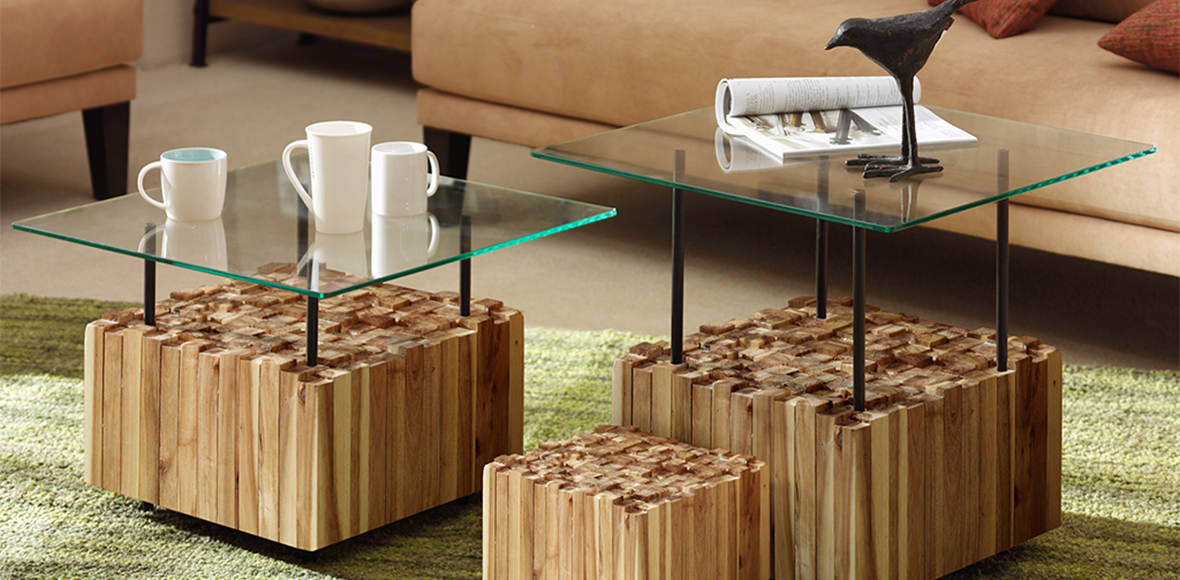 When it comes to accent tables, there are many things to consider. With so many different styles and functionalities to choose from, you'll be able to find the right choice for your room. Let Designer Living teach you how to choose a coffee table with our detailed home decor guide below.
When done correctly, an accent table can add so much more than extra surface space or storage. By adding a simple accent table, you can completely change the look and feel of any room within your home. These decorative pieces are stylish, practical, and authentic, perfect for any dining room or living room.
Let us help you create the home of your dreams with our Coffee Table Buying Guide.To figure out the best type of accent table for your needs, Designer Living has created a list of questions to ask yourself before making a purchase. These questions will help you find the perfect table for all your interior design needs.
· Are you looking for a coffee table for your living room or sitting area?
· Do you need an end table that is small enough to fit at the end of the sofa or fit in a particular space?
· Are you looking for a console table for the entryway or to fit a narrow space?
· Is storage a priority for your space?
· Do you need a small table for your lamp and to put some books for decoration?
· Will your coffee table be the main focal point of your room?
· What is the best material that fits in with your current home decor style?

How to Choose a Coffee Table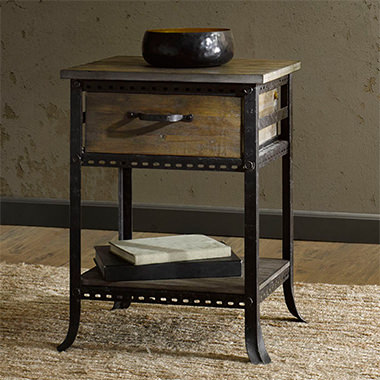 Types Of Accent Tables
Coffee Tables: Coffee tables are excellent for any sitting area and can also serve as an accent piece. Coffee tables are great for displaying books, hold coffee, and any other snacks for entertaining friends and family. They are usually placed in front of a sofa, and come in many different styles. Some have storage ability while others make a stylist statement in your living room. Coffee tables are very adaptable and can be found in a wide range of colors, materials, or styles. These decorative pieces can also work in any other room of your home.
End Tables : End tables are usually are placed at the end of the sofa or next to an accent chair. They are great to put just a lamp, some books, display picture frame, or any home décor items. If you are looking for an accent table for storage, an end table is not the best option for you. However, end tables can add the perfect decorative touch to any tight and empty space. An end table can also serve as a stylish nightstand or bedside table.
console Tables: Console tables are mostly long and narrow and placed against the wall in the hallway. They are also perfect for some long narrow space to display home décor items to help bring some personality to your home. Console tables also work well behind a sofa that is placed in the middle of the room. Try adding a decorative piece of wall art about a console table for a completed interior design look.
Popular Lifestyles
Traditional : Traditional tables are usually curved shapes with ornate detailing to give the table a formal look. Decorate your home with a traditional look to give it a warm and pleasant feel. Traditional coffee tables are great for creating a welcome and stylish atmosphere right into your home. If you want a coffee table that is both sophisticated and practical, a traditional coffee table might be the perfect option for you.
TRANSITIONAL : Transitional styles are a mix between traditional and contemporary lifestyles. It has functional features including shelves and drawers making it easy for storage. Transitional end tables are great for many décor themes. This style can work for any kind of home. Whether your decor is timeless or contemporary, a transitional table adds an elegant touch.
MODERN : Modern tables are usually made from plastic, wood, and metal. The style and shape of modern end tables are geometric with minimal decorative elements. These modern pieces usually serve as the main focal point to a room. Modern accent tables tend to be eye-catching yet simple, so it shouldn't be topped with any clutter or bold decor pieces that compete with the table.
COTTAGE : Cottage designs gives a romantic look and feel, this lifestyle has feminine features or details. It's usually made of wood and either painted or distressed.The cottage style gives any room of a home a timeless and welcoming feel. These decor pieces will also give your home a signature look that is unique and comfortable.
INDUSTRIAL : Industrial furnishings are great for loft style living, this lifestyle is made from a combination of wood and exposed metal details like nail heads and metal legs. If you are looking to create a modern and chic look, try introducing industrial elements into your home. Adding a mix of these pieces will make your space feel both stylish and edgy.
Now that you have learned everything you need to know about picking the perfect coffee table, try shopping our extensive selection of home decor pieces at Designer Living.