Buying Guides
Energy Efficient Window Coverings
Everything You Need to Know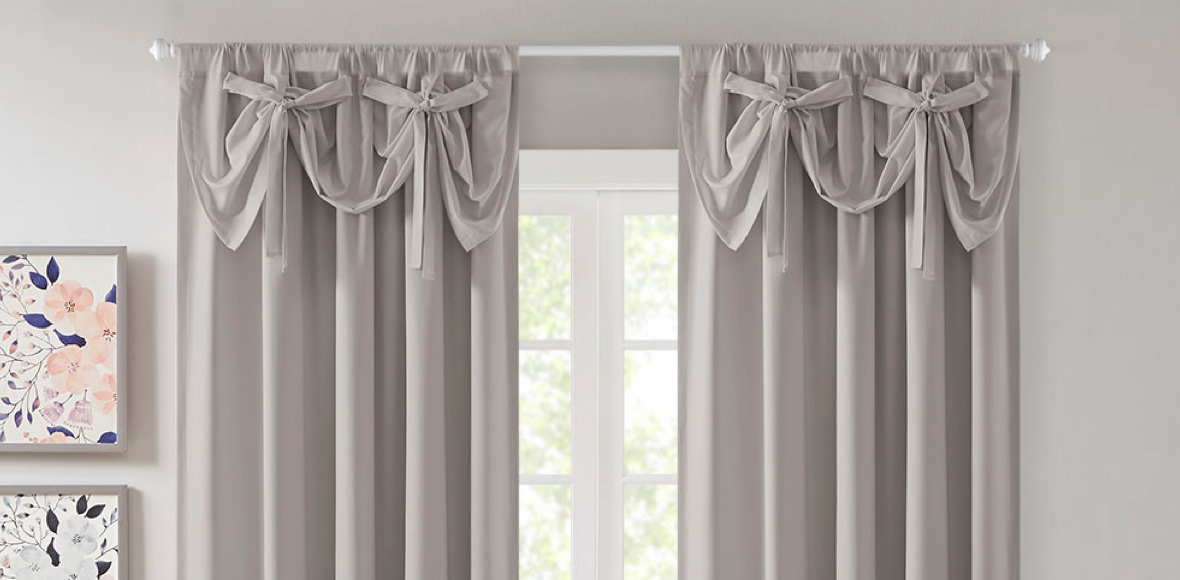 Depending on where you live, the temperature in your home might fluctuate drastically throughout the year, ranging from icy-cold in the winter to hot and muggy in the summer. More than likely, these extreme temperatures will force your HVAC system to work extra hard in order to keep your space climate-controlled, which can lead to high utility bills. So, what are some simple ways to conserve energy and reduce your heating and cooling costs? Whether you're a homeowner or a renter, energy efficient window coverings are an affordable and easy solution for keeping your home cool in the summer and warm in the winter. This helpful guide will provide you with everything you need to know about energy efficient window coverings.

What Are Energy Efficient Window Coverings?
When warm or cool air escapes from your home, your HVAC system will work harder than necessary to keep your space at your desired temperature. As a result, you'll waste energy and end up paying more each month for utilities. If your heating and cooling costs have been unreasonably high lately or you feel like it's almost impossible to keep your home at a comfortable temperature, getting energy efficient window coverings might be an excellent choice. So, what are energy efficient window coverings?

A significant portion of dissipation (home energy loss) occurs through the windows, and the less material you have covering your windows, the easier it will be for warm and cool air to escape. Energy efficient window coverings work by curbing this energy loss to keep your interiors comfortable and temperature-controlled year round. Not only will energy efficient window coverings keep your warm and cool air in and help you save money on energy consumption, but they'll also provide you will stylish interior design that complements your existing aesthetic. To make the best choice about which energy efficient window coverings to buy, get to know the different types and how they function.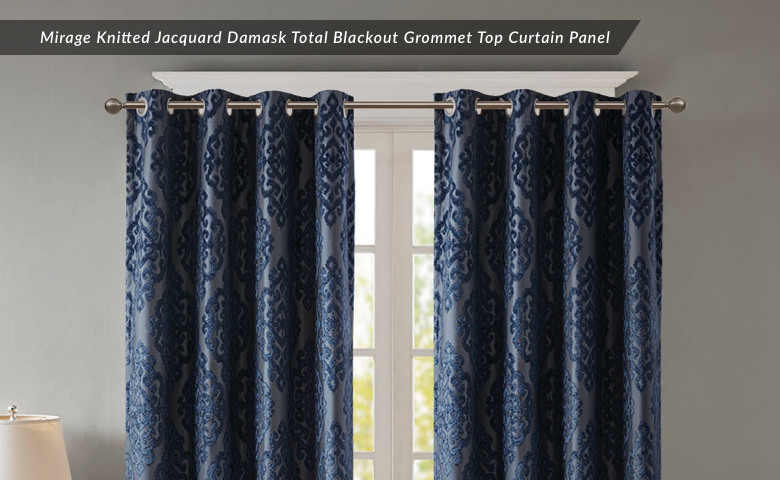 How Do Energy Efficient Window Coverings Work?
When sunlight shines into your home through your windows, it will increase the temperature in your home. This can happen on both sunny winter days as well as during the summer when it's already hot. Even when you have the air conditioning on, outdoor light from the sun will warm up your home. This is why, in general, it's a good idea to use window coverings during the day in the summer. But energy efficient window coverings offer an increased level of climate control. By design, energy efficient curtains and other window coverings feature foam backing or reflective lining that faces the window and dark interior materials that help to regulate your indoor climate.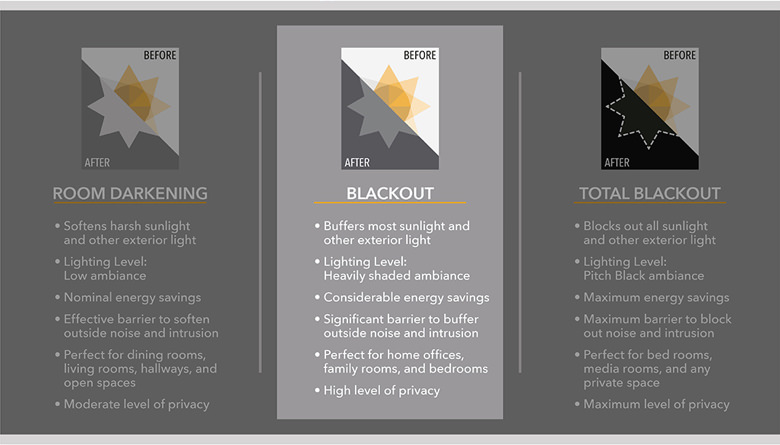 What Are the Most Energy Efficient Window Coverings?
If you're considering investing in cost-saving HVAC solutions for your home, you might be wondering, What are the most energy efficient window coverings? To answer this question, we'll go over the different types of window curtains and explain the benefits and efficiency levels of each.
Energy Efficient Window Curtains
At Designer Living, we believe that the most energy efficient window coverings are curtains. Energy efficient window curtains are designed to reduce energy loss in your home by keeping warm air in and cool air out in the winter and vice versa in the summer. The efficiency level of a set of curtains will depend on both color and fabric. In general, darker curtains will keep the rooms in your home darker which will help prevent energy loss and keep your space cool. However, they will also make a room darker, so it's important that you also have adequate lighting. If you're looking to save on utility costs, keep this in mind, as keeping additional lamps on during the day can add up on your electric bill.

As we mentioned above, the lining of the curtains that face the window should be made from a light-colored, reflective fabric or foam backing that repels heat from the outdoors. The most energy efficient window curtains are made from thicker materials that block outside light. Curtains in medium tones are thought to be the most energy efficient, but the color you choose will ultimately be a matter of preference. If the material is thick enough that it blocks out all natural light when the curtains are closed, you'll be able to opt for a lighter colored shade. Also, energy efficient window curtains must be long and wide enough that they cover the entire window with some slack to spare.
Blackout Curtains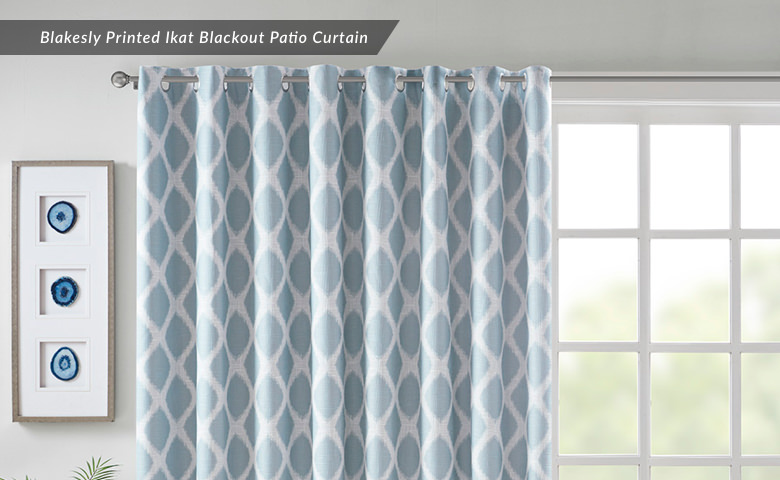 One of the most popular types of energy efficient window curtains is blackout curtains. This type of drapery is designed with an opaque fabric that blocks out all outdoor light, making it a perfect window treatment for bedrooms. Many people opt for blackout curtains to help them get better quality sleep in a completely dark room at night (or during the day), but its design helps save energy to provide cost savings and climate control. While all energy efficient window curtains offer a darkening effect, blackout curtains are the type you'll want to select if you're looking to seal out all outdoor light. Despite popular misconception, blackout curtains don't need to be made from black or even dark-colored material. With proper foam backing and thick, opaque fabric, blackout curtains can come in virtually any hue –– even white! At Designer Living, we carry affordable blackout curtains in several colors, patterns, and textures including velvet, jacquard, and basket weave.
Energy Efficient Shades and Blinds
While we recommend curtains for reducing energy loss in your home, many people choose to get energy efficient shades or blinds as well. When it comes to energy efficient shades and blinds, the concept is similar to that of curtains. The idea is to block natural light and reflect heat back through your windows using a design that seals off all or most sunlight. Some popular options for shades include roller shades and Roman shades. Energy efficient blinds are available in horizontal or vertical slat designs, and they are slightly more efficient when it comes to regulating your indoor temperatures and saving on utility costs. Blinds also offer adjustable light filtration options that can be changed throughout the day. If you have a white ceiling, horizontal blinds can be adjusted upward to redirect outdoor sunlight and bounce it off your ceiling, making your space feel cooler. Similar to curtains, heavier materials will perform better when it comes to reducing energy loss.
How to Determine the Energy Efficiency of Window Coverings
To determine the energy efficiency of window treatments, you'll need to consider radiative transfer, convection, and conduction. Radiative transfer implies that heat is passing through the window glass. You don't want this to happen because it can lead to heat loss during the colder months and outdoor warmth seeping inside during the warmer months. Convection occurs when heat passes through liquid or air, and conduction is when it passes through solid materials. Windows lose heat in the winter through both convection and conduction. Warm air will move through a room and pass through a window resulting in a heated pane of glass and cooler indoor air. Energy efficient window curtains reduce this effect and keep warm air inside.

Most new windows are designed to prevent radiative transfer, convection, and conduction. Those with double glazing or Low-E gas tend to be the most energy efficient as they are designed to eliminate heat transfer. However, replacing your windows can be costly. Energy efficient window curtains are a budget-friendly solution because they create an additional barrier and assist in reducing energy loss in your home.

When it comes to blocking out light and preventing heat loss with curtains, closed-weave (or basket-weave) is considered to be the best material. It is effective at completely shielding your windows and reducing airflow through your window coverings. Velvet is another material that provides optimal energy efficiency, but most blackout curtains are designed with enough opaque fabric that they eliminate nearly 100 percent of outdoor light when closed. No matter the material, there are certain things you can do to make the most of your energy efficient window coverings.
How to Make the Most of Your Energy Efficient Window Coverings
In the summer (or on any particularly hot days), your windows should be shut, and your energy efficient window coverings should be kept closed during daylight hours. This is particularly important for windows that get direct sunlight. It prevents sunlight and heat from entering your home, which makes your cooling system have to work harder to keep your space climate-controlled. In the winter, closing your energy efficient window curtains can reduce the amount of heat that escapes your home. However, on sunny winter days, keeping your window coverings open will help to warm up your home and save energy on your heating system.

Another way to get the most out of your energy efficient window curtains is to be strategic about how and where you hang them. For starters, curtains should be attached as close to the wall as possible. To be able to block out all light, you can get extra long curtains and hang them from the ceiling all the way down to the floor or install a cornice just above your windows. You might also try attaching magnetic tape to the perimeter of your curtains so that you're able to seal them to the wall. Some energy efficient window curtains come with three drapes (or you can buy one additional panel) so that you can overlap the sides with the center drape. According to the U.S. Department of Energy (DOE), about 30 percent of residential heat energy is lost through the windows, and about 75 percent of the sunlight that passes through standard windows will turn into indoor heat. To combat these effects, the DOE recommends using white-plastic curtain backings.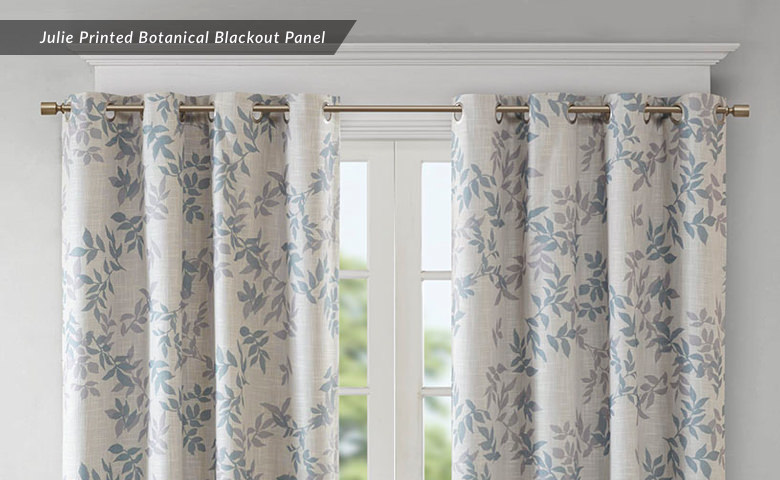 Energy Efficient Window Curtains from Designer Living
While central air and a functional furnace are must-haves for keeping your home at the proper temperature, the cost of using them can really add up, especially in extreme climates. Energy efficient window coverings are an excellent option for those looking to cut back on their energy bills and keep their homes comfortable and climate-controlled all year long. One of the best options is energy efficient curtains. Not only do they keep warm air in during the winter and out during the summer, but they also offer additional privacy and improved sleep.

The energy efficient curtains from Designer Living cover all the bases. They will save you money by effectively blocking light and preventing air transfer through your window, allow you the option of complete privacy, improve your shut-eye, and enhance the overall ambiance of any room of your home. With our budget-friendly curtain collection, you can even switch out your window coverings every season without breaking the bank. Whether your interior design scheme calls for solid, velvet, floral, chevron, fretwork, ogee, grommet top, rod pocket or any other drapery design, we're confident that you'll find what you're looking for in our wide selection of energy efficient window curtains.


/Home/SubscriptionFirstAtVisit