Buying Guides
A Helpful Guide for Finding the Softest Bath Towels
How to choose the right towel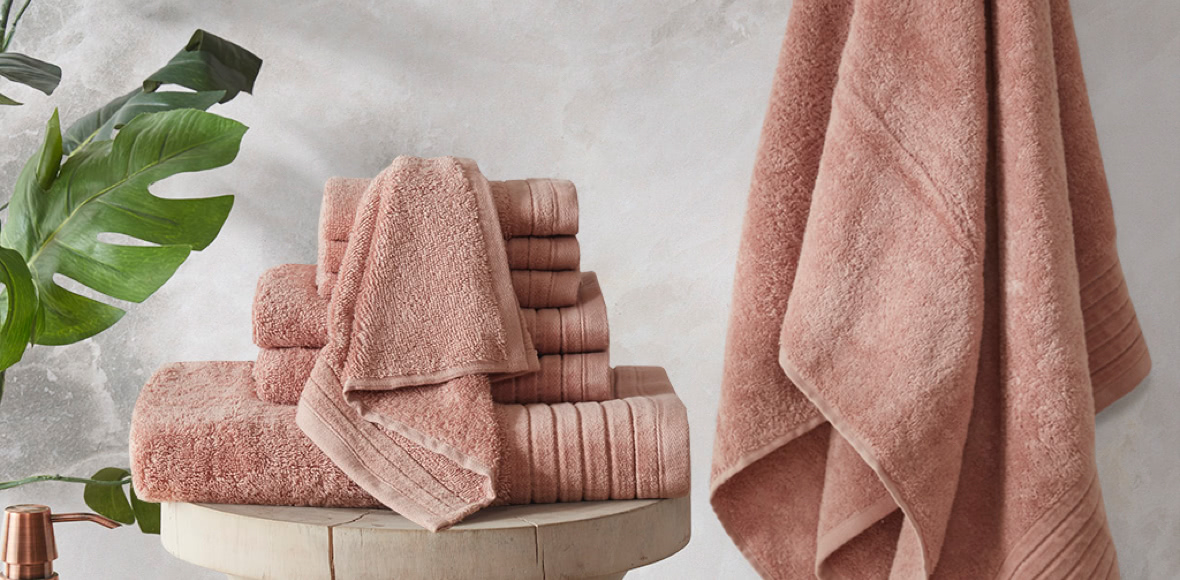 There are few better feelings than getting out of a hot shower and wrapping yourself in a thick, warm, soft bath towel. Conversely, it can be quite disappointing to pull a towel off the railing only to find it to be thin, abrasive, and not quite up to the task of wicking water off of your skin. The softest bath towels, such as those found in luxury hotels, tend to be made of the highest quality materials and constructed in a superior manner. The old rule of thumb, "You get what you pay for," certainly applies when shopping for soft towels to hang in your bathroom or take to the pool. In this helpful guide, we will share with you our method for finding the softest bath towels, and leave you with the tools you need to find the softest, most luxurious towels out there.
Bath Towel Material
We're going to cut right to the chase here - when it comes to finding soft bath towels, nothing is more important than the material your potential new towel is comprised of. Mostly, you will find cotton towels - but not all varieties of cotton are created equal. Plus, cotton alternatives are becoming increasingly effective at creating soft, plush, absorbent towels as more alternative materials are found and tested and technology in weaving different fabrics improves. In this section, we will break down the softest bath towel materials and give you an idea of what makes these materials stand out from the crowd.
Egyptian Cotton
It is impossible to have a conversation about soft towels without including Egyptian cotton. When you think of thick, luxurious spa towels, you are probably thinking of an experience you have had with an Egyptian cotton towel. The uniquely hot and humid growing conditions of Egypt result in a cotton that features extra-long, dense fibers. These fibers, when treated and woven correctly into a towel, result in a product that is unparalleled in plushness and absorbency. The density of Egyptian cotton fibers also contributes to an increase in the towel's capability to maintain softness through many wash cycles. This is a key feature of high-quality cottons and oftentimes the distinguishing factor between a good towel and a great towel. You will find that many towels feel soft on the shelf, but few are able to maintain that feel after repetitive use.
Pima Cotton
Pima cotton is the same variety of cotton as Egyptian, but it is grown in the southwestern U.S. Its benefits are similar to that of Egyptian cotton and it is a great alternative for those looking to buy a product that was 100 percent produced in the U.S.A.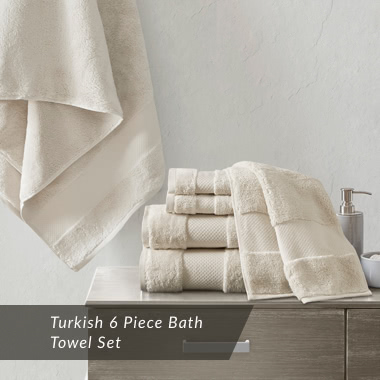 Turkish Cotton
Turkish cotton is another high-quality variety of cotton and it is quite worthy for producing great bath towels with. When it comes to Egyptian cotton vs Turkish cotton, the Turkish variety features long fibers - but they are less dense than Egyptian cotton. This tends to result in towels that are very absorbent but more lightweight and fast-drying. Ideal for humid climates and travel scenarios, Turkish cotton towels are certainly a solid choice for any bath towel application. The kicker here is that this material is known for getting softer with more use, as the thin individual strands get 'fluffed' up a bit in the wash.
Cotton Alternatives
If you're looking for a soft cotton bath towel, be sure to get one made with a premium variety like those listed above. But if you are not wedded to the fluffy white plant, there are some great cotton alternatives out there. From bamboo, to rayon, to microfiber towels, cotton alternatives can offer a myriad of benefits and many are fantastic when it comes to maintaining a plush feel.
Other Considerations
If you begin your search by finding a product made of high-quality material, chances are you are well on your way to selecting a truly soft bath towel. With the additional help of the following quick tips, you should have all the information you need to find the softest bath towels!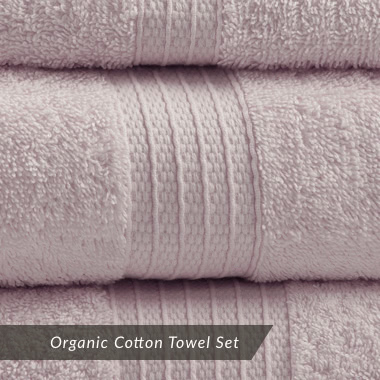 Construction
Aside from material, the construction of your towel is probably the next most important factor. Look for towels that advertise having been 'combed'. The cotton in these towels has been combed to remove shorter threads, which leaves only the longest, strongest fibers in the finished product.
Don't Judge a Towel by its Store Feel
Almost any bath towel will feel soft when it is brand new. But only the highest quality towels, made with the best materials and constructed properly, will maintain that plush feeling for many wash cycles. That is why it is important to shop for bath towels based on the advice in this guide, rather than on how they feel in the store! With the help of this article, you should be well on your way to finding the softest bath towels that will stay that way for years to come.