Buying Guides
What Are Turkish Towels?
Simple ways to pick out the perfect towel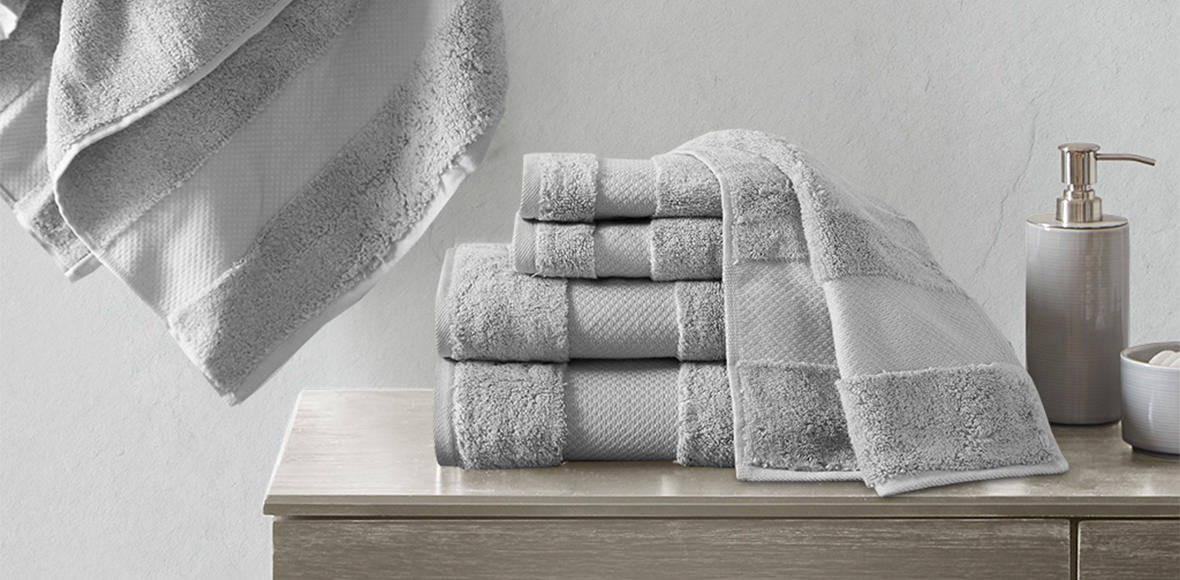 Turkish towels are a bit different from ordinary bath towels. Traditionally woven on looms in Turkey with 100 percent Turkish cotton, these towels are light, versatile, large, and quick-drying when compared to simple cotton bath towels. Many experts consider Turkish towels to be the first kind of towels ever made, so you can be sure you are buying into a design that has stood the test of time. In this article, we will explore all things Turkish towels, including answers to common questions such as 'what are Turkish towels?' and 'what is Turkish cotton?'. Read on for more info!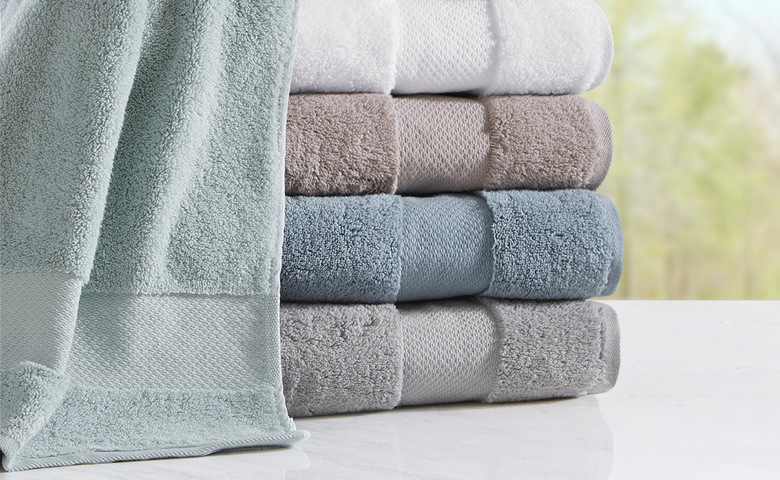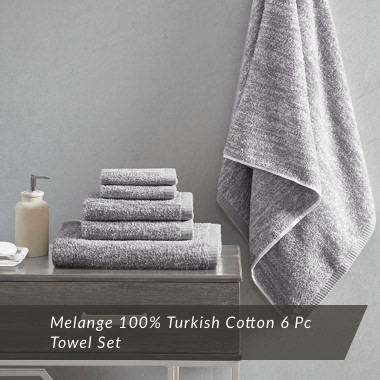 What are Turkish Towels?
Turkish towels, also called foutas, Turkish peshtemal bath towels, hammans, and peshtemals, are a uniquely light, soft, thin, and super-absorbent type of towel. When compared to contemporary cotton bath towels, Turkish towels seem like more of a shawl or sheet for sitting on at the beach. While they can certainly be used in these applications, do not be fooled by the thin appearance of Turkish towels. These versatile fabrics are deceivingly absorbent, and the secret to their water-wicking magic lies in their unique cotton fibers. Turkish towels would not be so aptly named if they were not comprised of 100 percent Turkish cotton.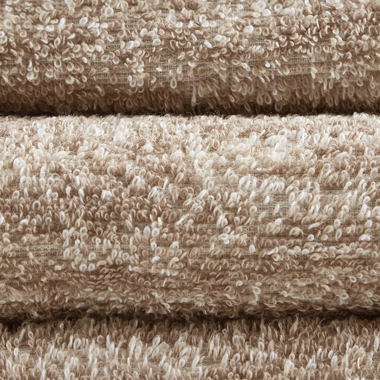 What is Turkish Cotton?
So, what is this miracle material that makes these super-thin garments absorbent enough to hold the title 'towel'? The secret is in the ultra-long fibers of Turkish cotton. Since each individual fiber is longer than normal cotton, the towels are much more absorbent. In addition to the fibers themselves, the way that Turkish towels are weaved is much different from a normal bath towel. 'Regular' towels utilize a loop weave, which makes the towel bulky and leaves it prone to becoming stiff, scratchy, and less absorbent over time.
On the contrary, Turkish towels utilize a flat weave - which results in the towel's thin form, compact nature, and ultra-absorbent quality. Another huge benefit of Turkish towels is that they become softer and more absorbent with use, as the fibers becoming slightly 'combed' away from the surface of the fabric.
How can Turkish Towels be Used?
By now, you should have a pretty good idea of what Turkish towels are, what makes them different from ordinary bath towels, and how Turkish cotton results in a thin but super-absorbent towel. Now, you might be wondering: what can I use these unique and versatile towels for?
To the unfamiliar eye, Turkish towels look more like a shawl or beach sheet than a towel. And there is no reason why they can not be used as such. These lightweight, soft, absorbent, and beautiful fabrics come in a variety of different color schemes, patterns, and designs. You can see them on display all over the Mediterranean, where they are used for anything from a throw blanket to a bath towel. Some uses we've seen for these miracle cloths include: bath towel, beach towel, picnic blanket, tablecloth, hot yoga towel, shawl, scarf, light blanket. And the list goes on. Just because they're called 'towels' doesn't mean they have to be resigned to a railing in the bathroom—although they will hold their own in that setting, too. Simply put, Turkish towels can be used however you see fit. They are beautiful, versatile, stylish, and very in-trend.
Are Turkish Towels Difficult to Care for?
Not at all. Most Turkish towels can simply go in the wash on a gentle cycle with a small amount of detergent. Then, throw the towel in the dryer on a low setting, or hang it out to air dry. Remember, these towels are extremely fast-drying, so it won't take long.
In addition to being easily washed and dried, Turkish towels are a generally low-maintenance, durable item. Thanks to the long, strong Turkish cotton fibers, the towels hold up quite well to use and abuse - whether indoors or out. One common bit of towel maintenance that may be required, however, is re-tying a fringe that has come untied. In this scenario, one must simply twist together the strings of the fringe and tie a knot at the end. Voila! Just like new.
How Does One Find a Quality Turkish Towel?
Whether shopping for a Turkish towels bath application, a Turkish towels set, or a Turkish towel for any other need, you want to be sure to find a quality product. The best Turkish Towels are made with 100 percent Turkish cotton, hand-loomed, and made in Turkey. Of these three characteristics, by far the most important is to find a towel that is 100 percent Turkish cotton. Only then can you guarantee that the fibers will actually be long enough to ensure that the towel is absorbent, lightweight, thin, and fast-drying. As always, check out the inventory here at Designer Living for some fantastic Turkish towel options.

/Home/SubscriptionFirstAtVisit