Buying Guides
Window Treatment Buying Guide
How To Choose Window Curtains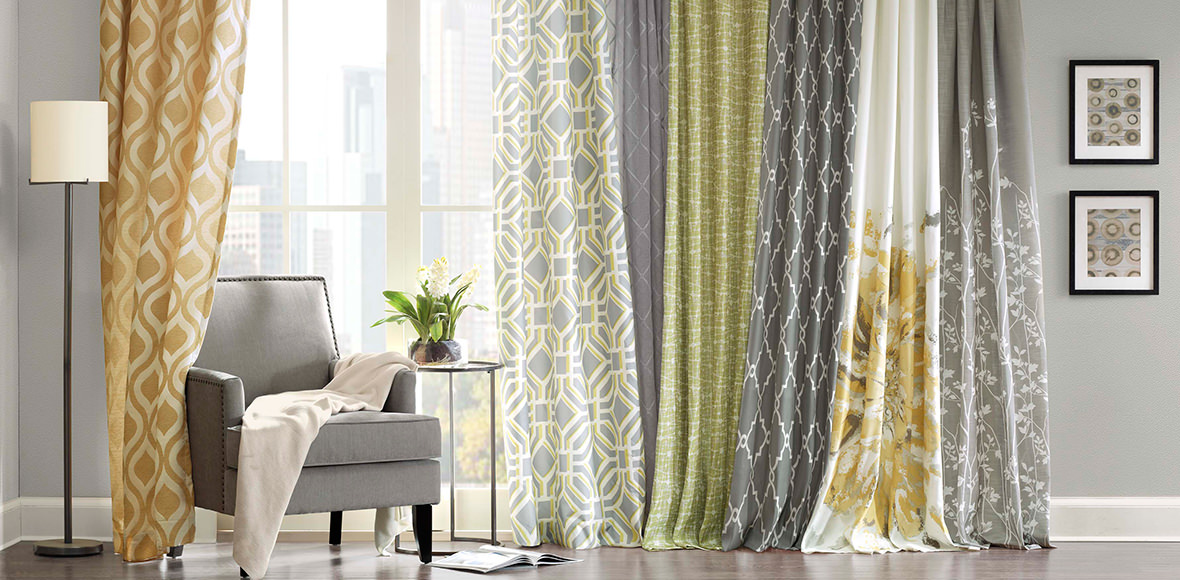 Curtains make a statement in any room so choosing the right look, whether for decorating or functional purpose, is essential to any home. When it comes to different window treatment types, you must consider the following: color, fabric, length, and lining. Fabric material will dictate the way the curtains hang and how they hold up over time. How high the curtains hang above the window can give a sense of height to the room. If the room gets a lot of sunlight, which can tend to fade fabric over time, it's best to avoid bright colors. Below is a window treatment buying guide to help you find the perfect set of curtains for your home.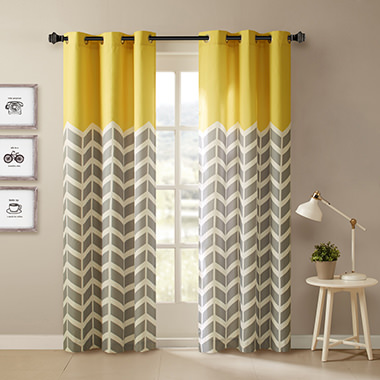 Fabrics
CHENILLE: a strong material that is tufted and has a velvety look. Great for winter because it is well insulated.
VELVET: drapes beautifully, has a luster look, and it's thick so it can keep the room well insulated for any season.
FAUX SUEDE: also known as micro-suede and is made out of synthetic fabric, like polyester, to look like suede leather, which is the underside of animal skin, such as a sheep.
SILK: thread made from fibers produced by the silkworm; silk tends to be fine, strong, soft, and lustrous.
FAUX SILK: made out of synthetic yarn to mimic real silk, it's strong and durable, and does not deteriorate as quickly as real silk.
COTTON: fabric made from a soft white fibrous substance of a tropical / subtropical plant and is very durable; it's great for blocking just the right amount of sunlight and provide a nice privacy for your home.
LINEN: mostly lightweight with a semi sheer look, linen is woven from flax fiber that is great for summer and spring seasons.
SHEER: a very fine and thin fabric that is great for the summer to block a small amount of sunlight out, and often it is paired or coordinated with more opaque curtains to give more privacy.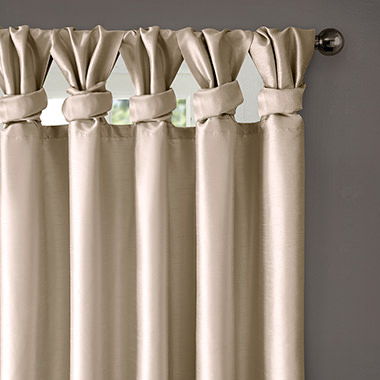 Functionalities
LINING: an additional layer of different fabric is attached to the inside of the curtains to make it warmer or hang better, and it's also great for insulation.
INTERLINING: material used as an extra lining between the lining and the curtain fabric to give the curtain body and fullness that provides more privacy by blocking out the sunlight as well as keeping the room well insulated.
FOAM BACKING: a backing of acrylic or acrylic-cotton foam to the fabric of the curtain that serves as an insulator and is great year round to keep the cool air / heat from escaping the home.
BLACKOUT LINER: fabric that is woven in 3 layers with opaque yarn to conceal of all visible lights, and it is great for those who are sensitive to light like small children or those who want a dark room to sleep in. Energy efficient blackout curtains also help keep in the heat during cold months. They also help keep rooms cooler during the summer.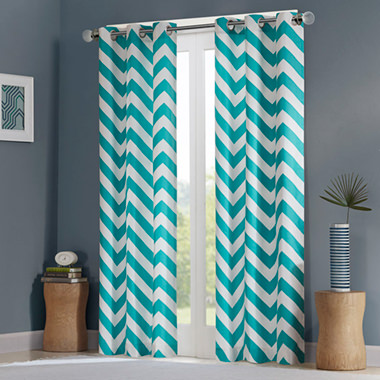 Top Window Treatments Types
ROD POCKET: usually measured 3 inches and is made to slide through most curtain rods / poles, or can be used with clip rings; this is the most basic top treatment to achieve a casual look.
TAB TOP: the tabs on tab top curtains are fabric tubes or strips, folded and attached at the top of the curtains to make loops. Simply run a curtain rod through the loops to hang these curtains effortlessly. No clips, rings, or hooks are necessary. Most tab top curtains are casual and are made for ease of sliding the curtains along the curtain rods.
BACK TAB: loops of fabric along the back of the top edge of the curtains. Usually curtains with back tabs also have rod pocket to offer different variety of hanging options. Slide the rod through the back tabs to achieve a clean and simple look with a soft pleated effect that is both modern and elegant.
GROMMET: circular rings mostly made of metal and are punched into the fabric by a machine; grommet curtains give a room a clean, contemporary look.
PINCH PLEAT: pleated fabric at the top of the curtain (there is no rod pocket). They are attached to a traverse rod with rings by using drapery hooks or clips to achieve a classic look. Some of the pinch pleat curtains do come with back tabs that allowed the curtains to hang using the rods.
Measuring Tips
Measure from the top of the window plus the added inches of height where the curtains will hang from the floor. To go for a traditional look where the curtains slightly puddle on the floor, you'll want to add another 2-3 inches to your length. To get a modern look, make sure the curtains kiss the floor. When measuring the width of your window, be sure to add four to six inches on both sides to ensure curtain fullness.