Color Inspiration
2017 Paint Color of the Year Violet Verbena
2017 Paint Color of the Year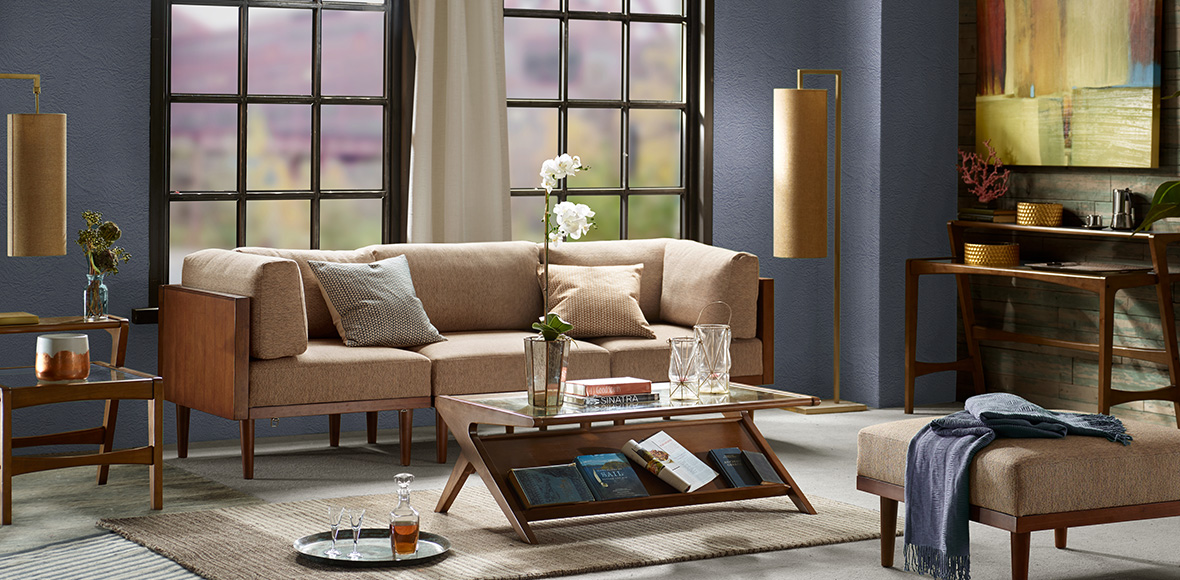 Choosing the perfect look for your home is nothing less than a work of art, as balancing form and function is vital. The 2017 Paint Color of the Year, Violet Verbena, adapts to its surroundings and complements a variety of design aesthetics – from Mid-Century Modern inspired rooms to serene bedroom retreats.
Interior paint and color authority PPG Paints has chosen Violet Verbena as their 2017 Color of the Year. "Violet Verbena is at once as nostalgic as it is modern. It's substantial in a world that can sometimes seem so temporary, luxurious in a harsh world that needs pampering, and introspective and private in an invasive world," said senior color marketing manager Dee Schlotter.
We've pulled together our favorite ways to bring Violet Verbena-inspired hues into your home, from the entryway to the living room and more. Start by deciding on accent colors for the room. Neutrals like soft greys, white, or even blush complement Violet Verbena and help it shine. If you aren't ready to break out the paint brushes, try adding décor items into your home to try out the look.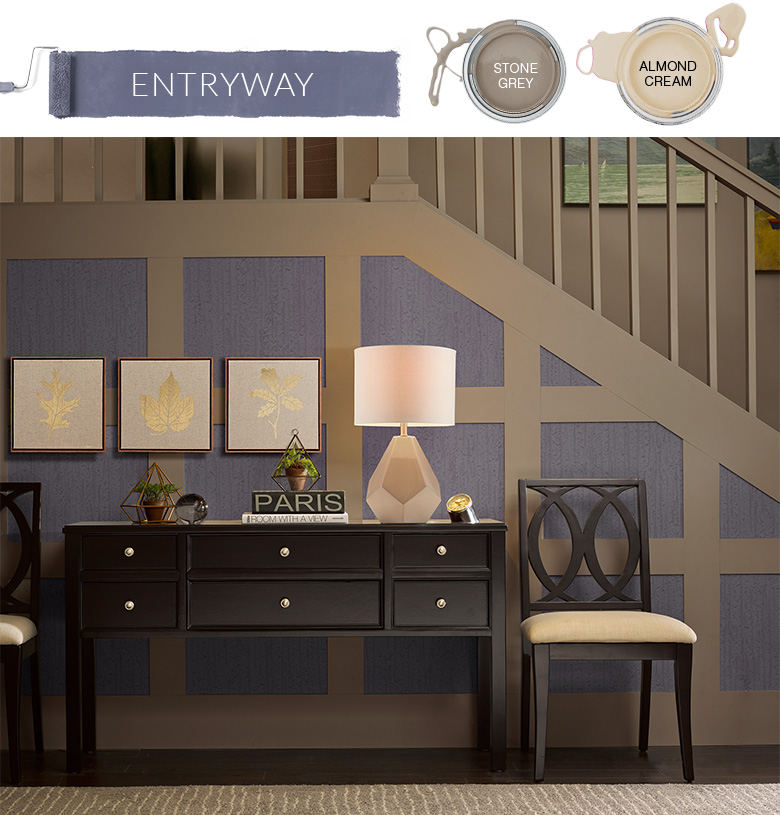 For a dramatic entrance to your home, pair dark wood furniture with Violet Verbena walls. Here we've styled the Madison console table with the paint color for a functional and beautiful look. A light grey ceramic lamp and metallic wall art brings shine and dimension to the space while still keeping it sophisticated. Create a space that is easy to maneuver through while still being a stylish area.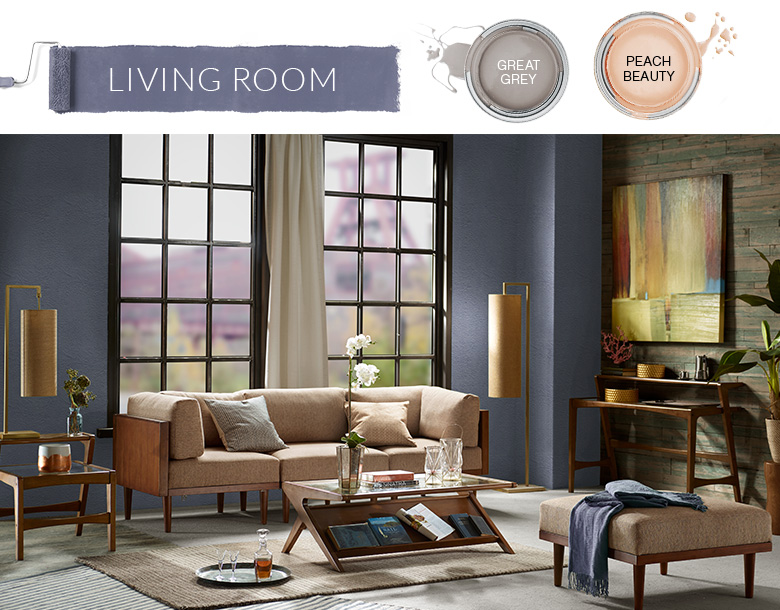 Many colors work beautifully with Violet Verbena. Pale pinks, creamy yellows and whites bring out the pure purple tones. Try using furniture and accent pieces in light colors to pop off the Violet Verbena walls. Rich wood tones create warmth in the room and tie the colors together. Using wooden furniture with upholstery and glass accents, like the Stanton sectional and Rocket coffee table, keeps the room feeling light and inviting.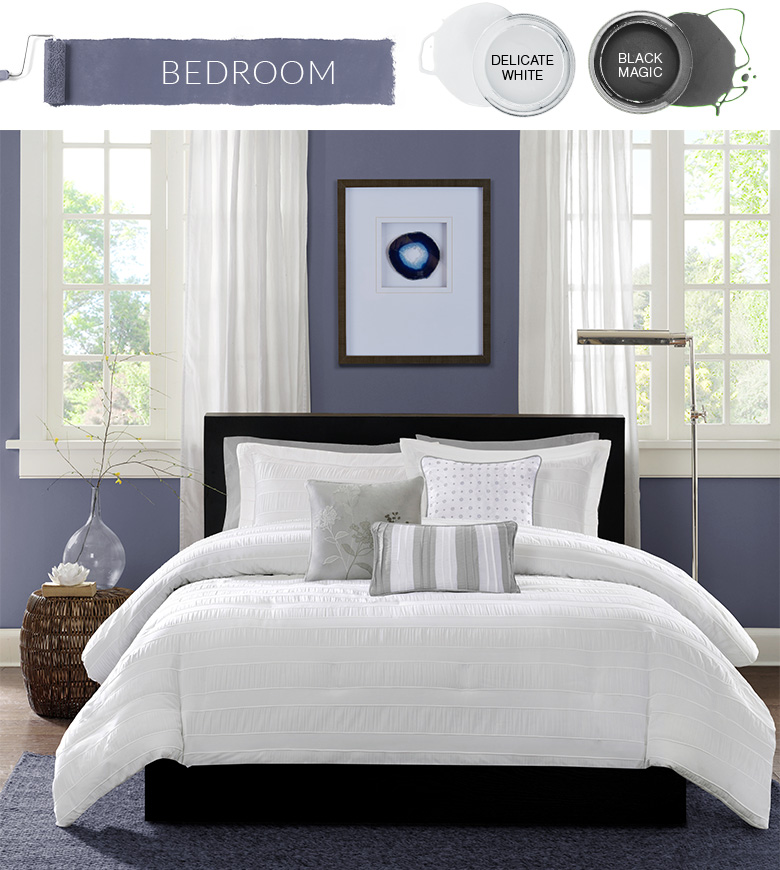 Create a serene bedroom retreat with Violet Verbena as your backdrop. The perfect middle ground between masculine and feminine, warm and cool, bright and pastel, you'll easily be able to find bedding to be the star of the room. We've gone with the beautiful Hampton collection from Madison Park for this updated bedroom. The crisp white bedding and silver accents will draw out the cool, purple tones of the paint color. Dark wood elements anchor the space, and natural Agate wall art ties all the colors together.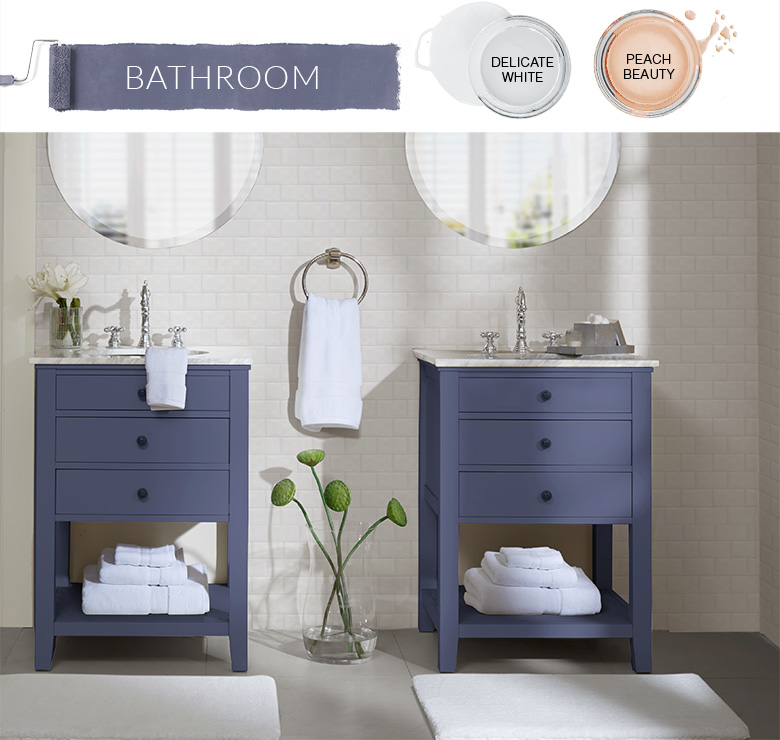 Make the bathroom your ultimate place to unwind and relax with spa details. We painted these vanities in Violet Verbena for an unexpected, modern update. The color balances beautifully against the white tile. Ultra plush 100% cotton bath towels are perfect for creating a spa-like feel. Add a memory foam bath rug for the ultimate comfort and a bath accessory set to stay organized.
Tips
In design, oftentimes, less can be more. Paint an accent wall for the most impact. By leaving the other walls a neutral, lighter color the Violet Verbena will pop more. Especially in smaller rooms or ones with less natural light, having a mix of light and colored walls will keep the space from feeling too closed off.

/Home/SubscriptionFirstAtVisit