Color Inspiration
Fall Jewel Tones
Rose Quartz & Serenity Blue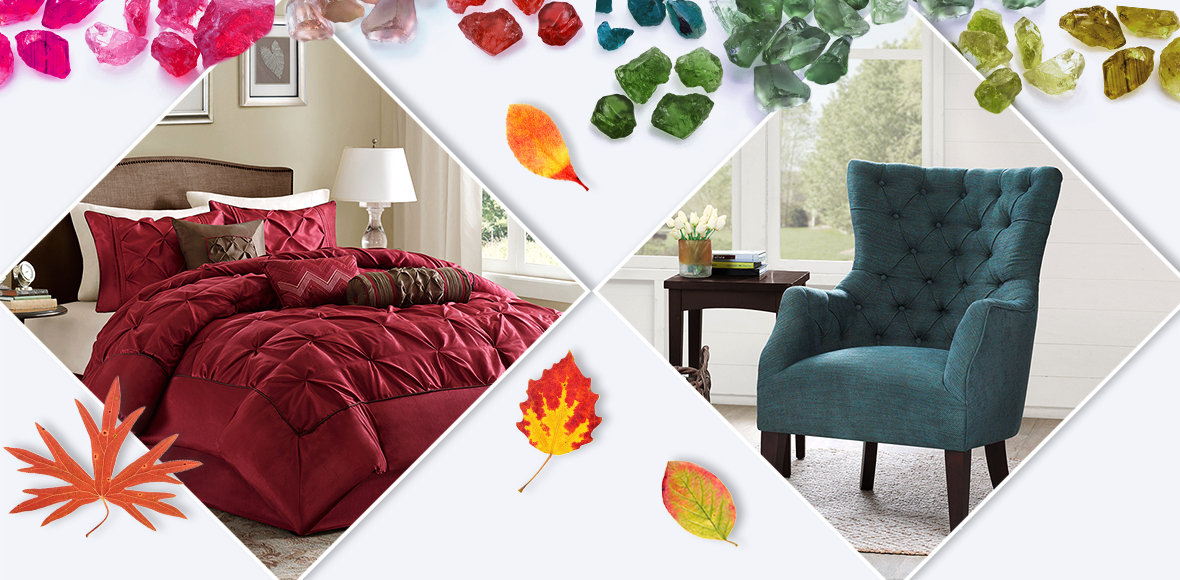 Fall brings us back to earth with warm, deep color tones that translate beautifully indoors. Sapphire, ruby, black diamond, and amethyst all create vibrant and dramatic color schemes within your home design. While these work beautifully together, you can also use them alone for bold pops of color. Pair these gem-inspired tones with strong neutrals like grey, brown, or black.
Jewel tones work well in both large and small spaces. In a smaller space, stick with solids to keep things from feeling too busy; in a large space, patterns can help break the room up and create division and intimacy. Incorporating design ideas like wall art, curtains, and throws are also great ways to bring new color elements into your home.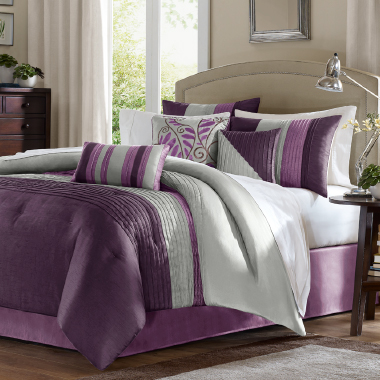 GO BOLD
Pick your favorite gem color and make it the focal point of the room. Varied shades of the same color create depth.
Start with Easy Adjustments
If you're not sure what will work best for your space, start with easy adjustments, like decorative pillows, throws, and accent chairs.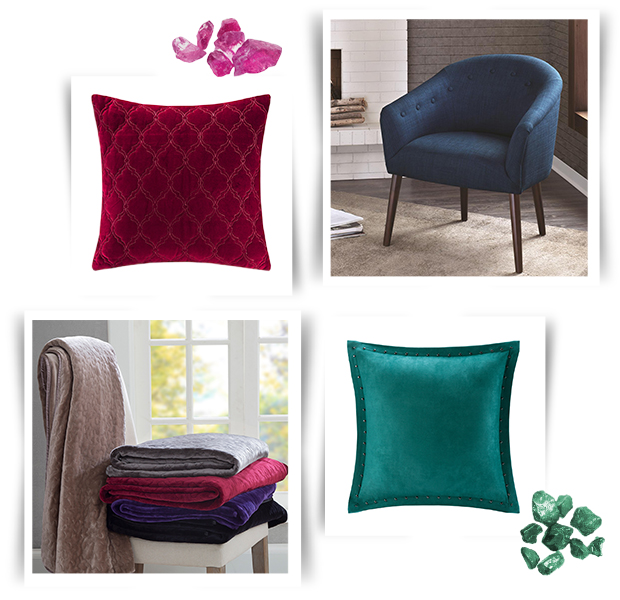 Tips
Most jewel tones go together. Pick a couple or stick with one color to use throughout your decor.

/Home/SubscriptionFirstAtVisit