Trend Watch
Calming Neutrals
Unwind In Soft, Relaxing Colors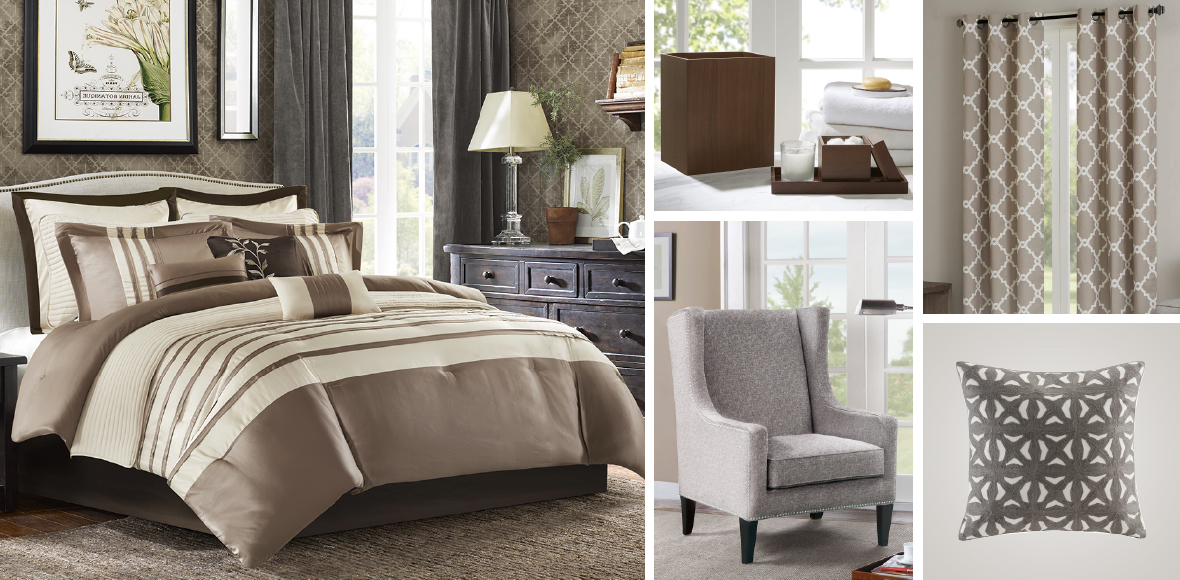 With constant stimulation throughout our day, coming home to a space with balanced, neutral colors can be the ultimate form of relaxation. Whether you choose to have a neutral color palette throughout your entire home or just a couple rooms, here are some of our favorite products to help create the perfect balance.
Neutral doesn't mean boring! Find pieces with pattern to add dimension to your home. Look for textured details like pintucks, tufting, and embroidery which all add decorative style and enrich the overall design. Use gold or silver metallic elements as accents. Their neutral colors will blend but the shine will add great detail to your space. We've selected our favorite neutral pieces from our top categories to help you get your space revamped!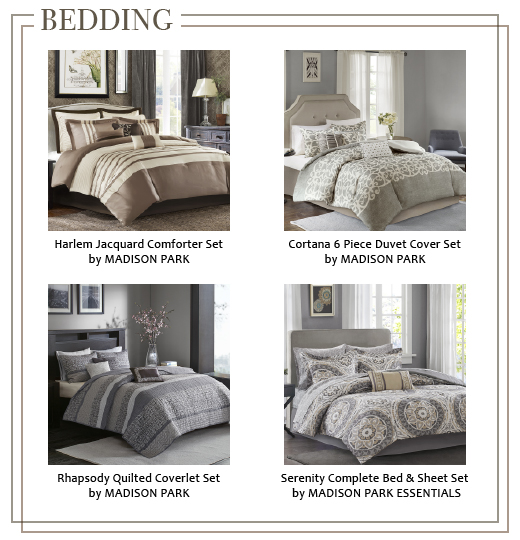 Create a calm, relaxed bedroom space with neutral bedding. For a more subltle design stick with simple, solid designs with minimal pattern to them. This will allow for you to bring in accent pieces like wall art and pillows to add style to the space. If you're looking for a bolder look, go with patterned bedding. This will become the focal point of your room and invigorate the space!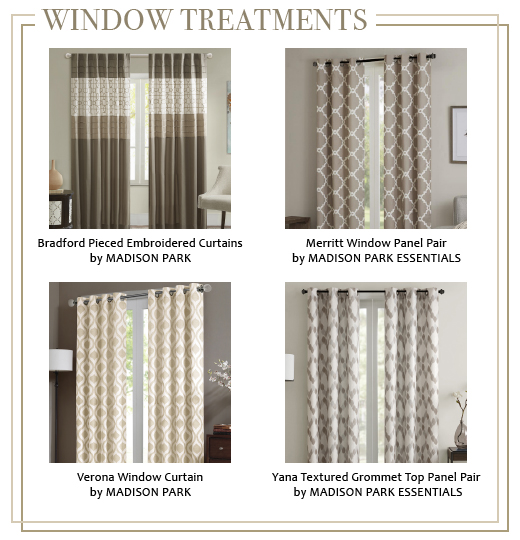 Curtains frame your window or door and create visual balance in your space. Use this as a way to bring colors together or create a visual accent. If you've used solid bedding this is a great place to introduce pattern into the room. Check out our curtain buying guide to help decide what type of window treatment will work best for you and how to measure properly.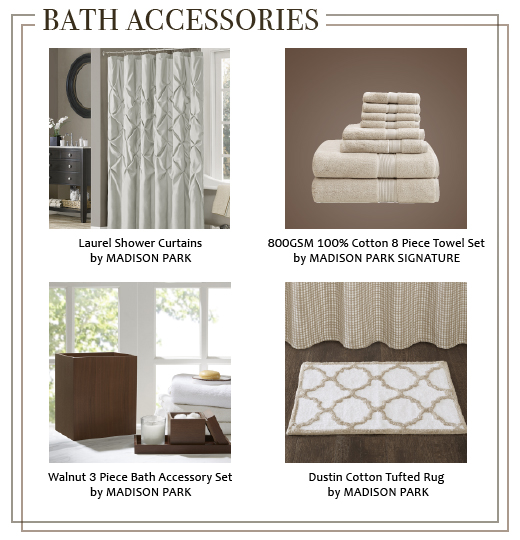 Make your bathroom into a spa-like escape with a neutral color palette. Most bathrooms have neutral tile in whites and creams so adding taupe, grey, or brown works beautifully. Use pattern in your rug choice and a shower curtain with texture for visual interest in the room. Thick cotton towels are great for bringing all the colors together. Get organized with bath accessory sets.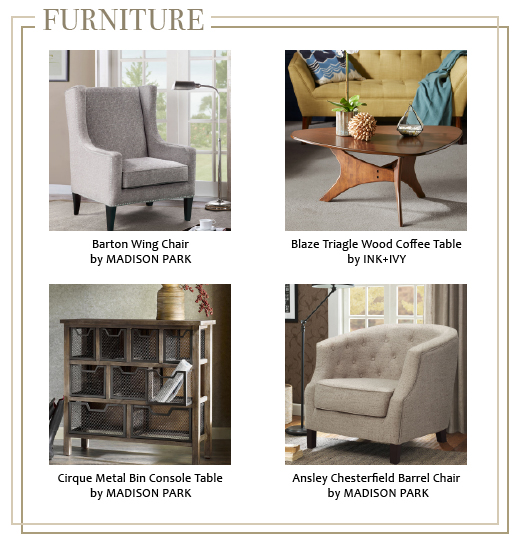 Furniture pieces are typically a larger investment than other home décor elements. Neutral colored pieces will give you the most flexibility and longevity. Regardless of what your décor style is, you'll be able to find pieces that fit the neutral bill. Warm wood accents bring softness to a space while metal details add structure. Look for decorative elements like tufting or nail heads to bring extra style into the room. If you're looking to add color, go with throw blankets and pillows that can easily be changed with your tastes or the seasons.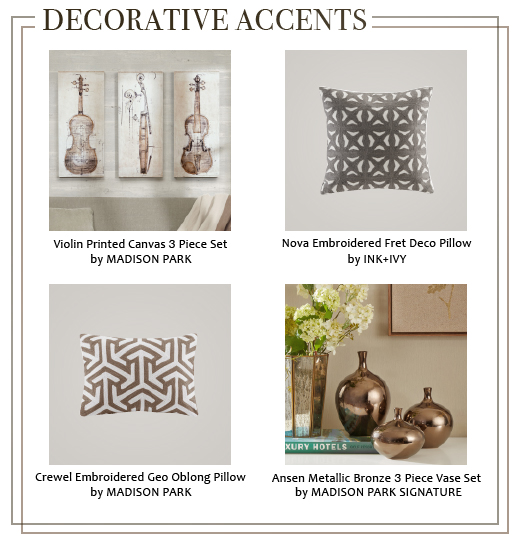 Looking for a quick change? Decorative accents are the best way to make an impact without breaking the bank. Add new decorative pillows to your existing bedding or furniture to make it feel fresh and bring neutral colors into your space. Objects like vases bring dimension to the room. Mix with personal items to keep the space feeling overly designed. Neutral toned wall art is the best way to fill your walls without making the room too busy.
Tips
For a bigger impact give your walls a fresh coat of paint. Find the neutral shade that works best and then select a coordinating darker shade to paint on one accent wall. This gives your room a sense of depth and creates visual interest.

/Home/SubscriptionFirstAtVisit