Trend Watch
Geometric Inspired Motifs & Décor Ideas
Triangles & diamonds are on point!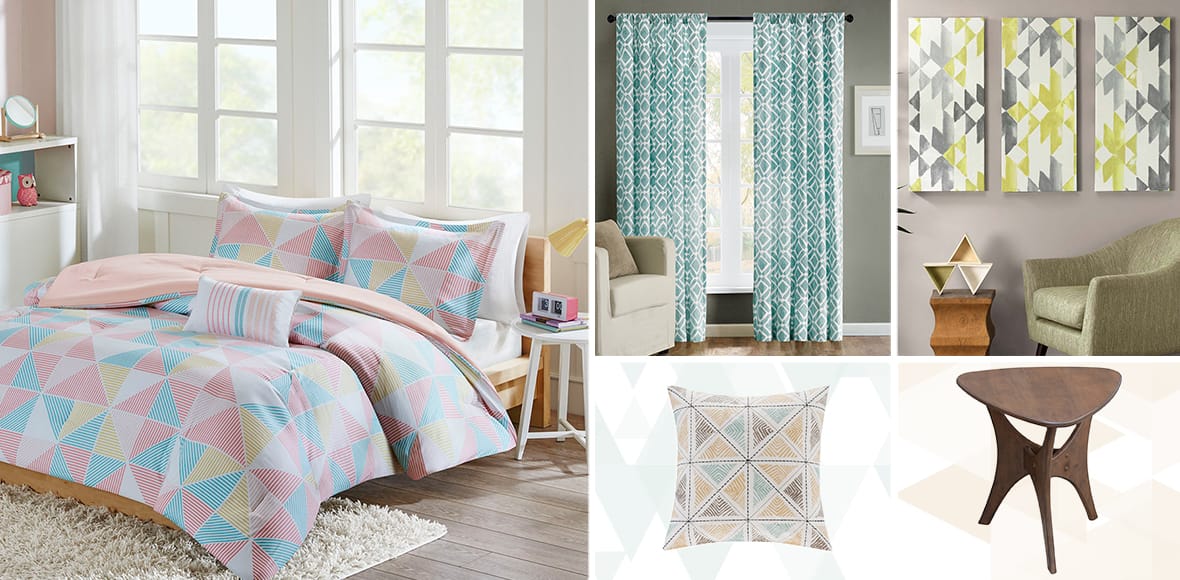 We love finding a new trend and seeing how it takes off! Geometric patterns are always on-trend but currently triangles and diamond patterns are popping up everywhere. Geometric motifs and other fun patterns are the perfect decorative touch to spruce up any living room or bedroom. We'll show you how to add these great styles into your space from making a big statement with bedding or geometric furniture to smaller accents with pillows and wall art. No matter what your personal style is, you'll be able to bring this lasting trend into your home in no time at all.
BEDDING
Make a statement with these fun and bold patterns. Bring bright colors into your bedroom with these abstract prints focused on triangles. Geometric triangle bedding is both modern and youthful, creating a space that is truly one of a kind. Looking for something a little more sophisticated and subdued? We also have prints that will inspire and soothe at the same time. No matter what kind of atmosphere you are looking to create in your bedroom, geometric prints and patterns are versatile and modern, perfect for tying together your home decor.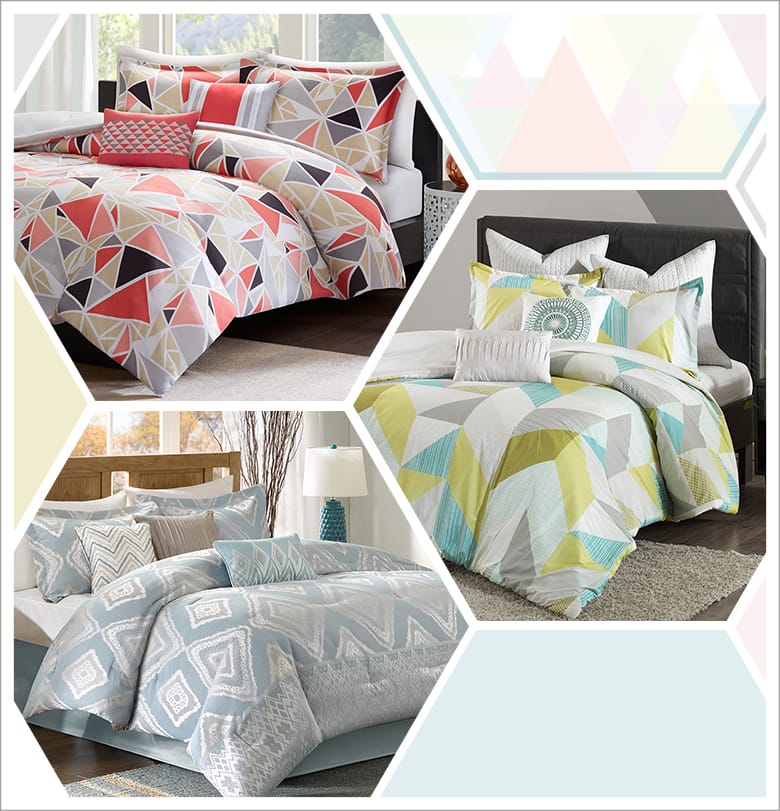 WALL ART
Bring pattern into your space with these geometric pieces. Go bold with bright colors and typography or more subtle with soft pastels. Add these pieces with personal photos to create a custom wall gallery in your space. Check out our article on how to make a great gallery!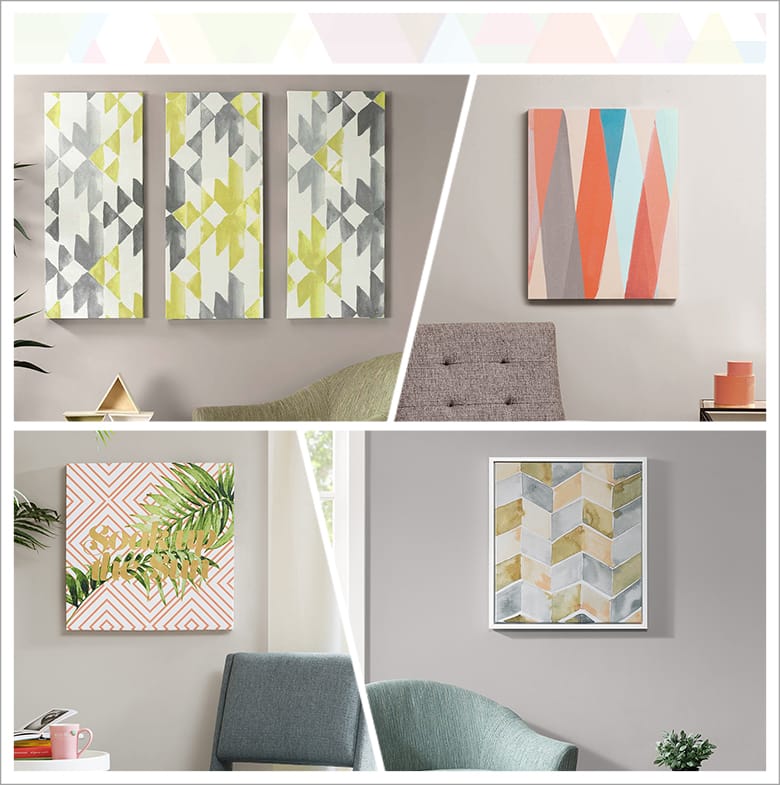 FURNITURE & DECOR
Find great showstopper pieces for your home to complete the look. Angled pieces with wood accents maintain warmth while mirrored or metallic pieces create shine in your space. These pieces will all tie the look together! If you are trying to add life back into a boring space, bring in geometric furniture pieces. These extra additions will easily search as a stylish touch and serve as a beautiful focal point to any space.
WINDOW CURTAINS
Figure out the type of window curtains you need for your space. You can find diamonds and triangle patterns on standard curtains, or specialty energy-efficient styles. Check out our curtain buying guide for more tips.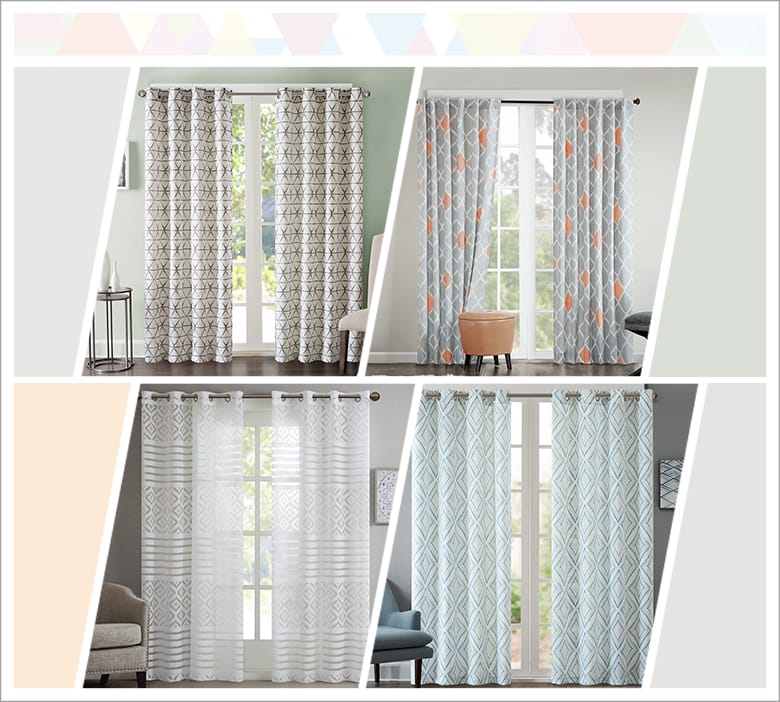 PILLOWS
Finish off the space with some decorative pillows. Add to existing furniture for a quick update to your space or pile on to bring more pattern to your new design. Mix together oblong and square to give your room layers of pattern.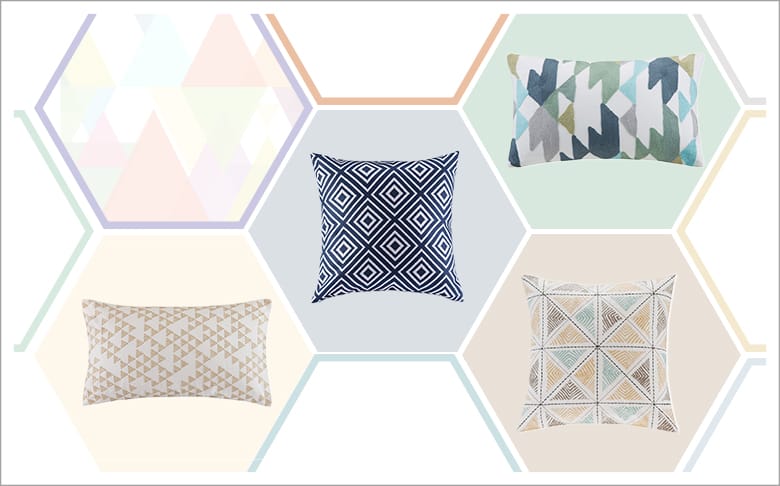 Tips
Don't be afraid to mix patterns! If you stick within a cohesive color scheme mixing different patterns can look really fresh, and fashion forward. Trying keeping furniture pieces solid so you can layer on the style!

For more bedroom design ideas, shop the rest of our collections and home decor items on Designer Living today.

/Home/SubscriptionFirstAtVisit