Trend Watch
Metallic Accents
Bring Metal Details Into Your Home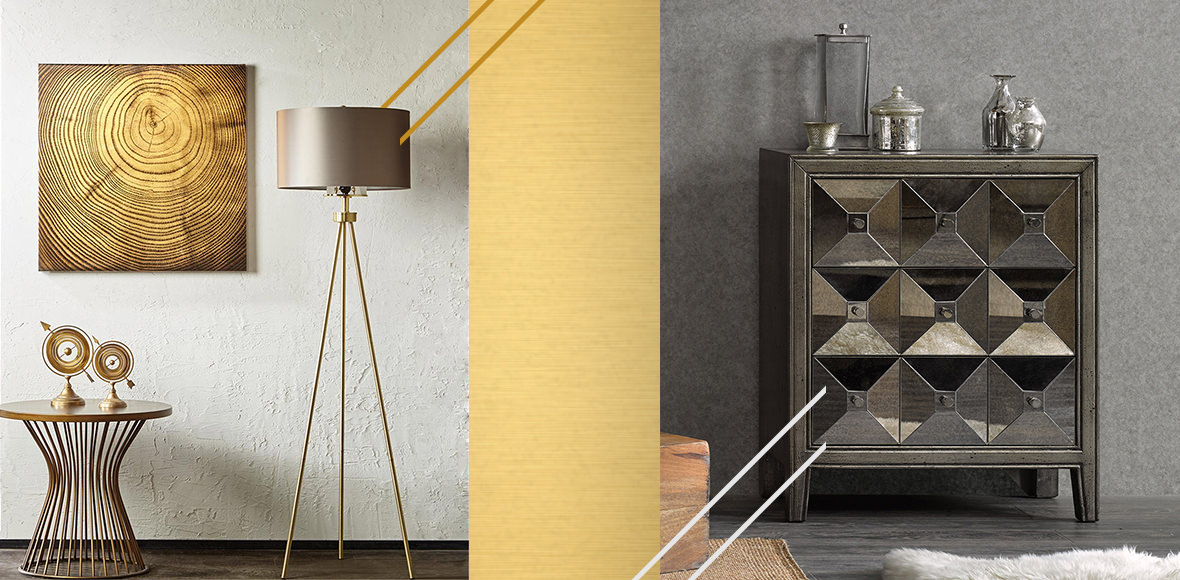 Metallic accents are the perfect way to add shine and visual texture to your space. Bring in warm metals like bronze, gold, and rose gold to enhance wood or use cool metals like iron, nickel, and silver to create a chic balance. From bedroom to dining room there are simple ways to bring a pop of metallic elements into the space. No matter if your style is Traditional, Contemporary, or Mid-Century Modern; we will show you how to bring metals into your home décor for a fresh, updated look.
BEDROOM
Add shine to your bedroom with metallic pieces. For a bold statement select bedding or furniture with shiny, metallic elements in the design. For a more subtle effect, bring lighting or mirrors into your room. These touches will all reflect light and bring more dimension.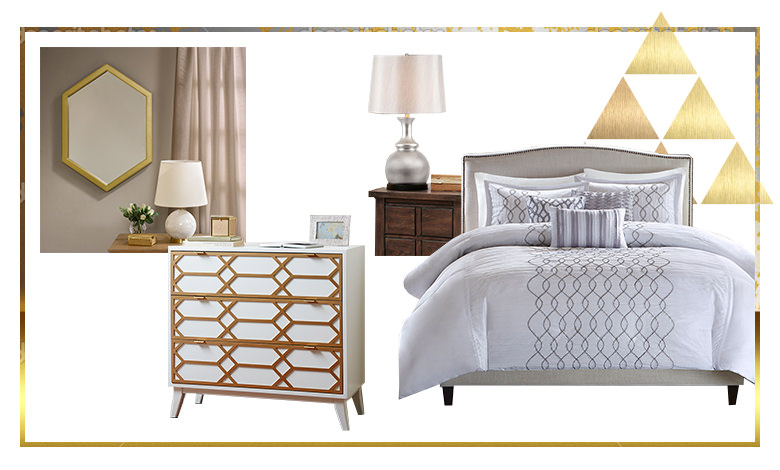 LIVING ROOM
Bring together form and function in your living room. Iron details make warm wood shelves pop. Create shine throughout the room with metallic details on window treatments and lighting. Add wall art and personal photos to create a custom wall gallery in your space. Check out our article on how to make a great gallery!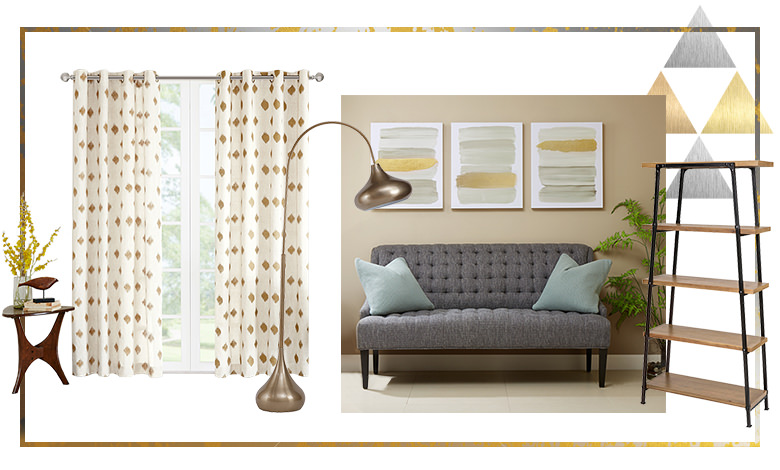 DINING ROOM
Make the dining room stylish while still inviting. Warm metal tones create a beautiful space to gather. For a more subtle look, choose upholstered seating with nail head details. Mixing softer looking pieces with metallic touches keeps balance in your space.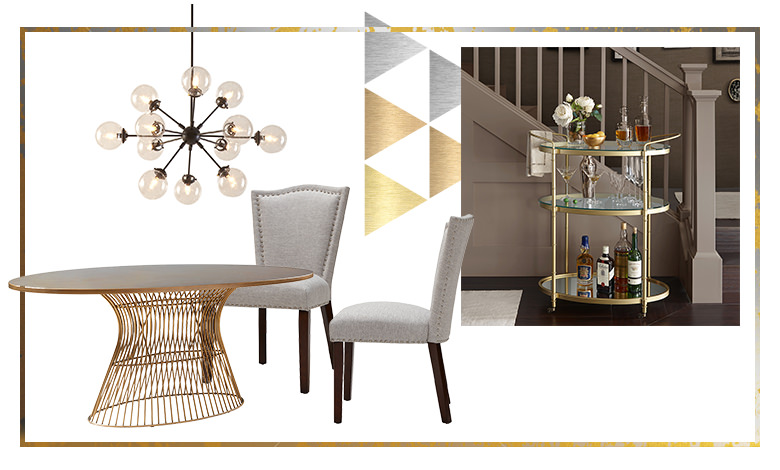 EXTRA ACCENTS
Find great showstopper pieces for your home to complete the look. Bring small pieces into the bathroom for a quick update. Accent pillows are an easy way to add metallic detailing to furniture. These pieces will all tie the look together!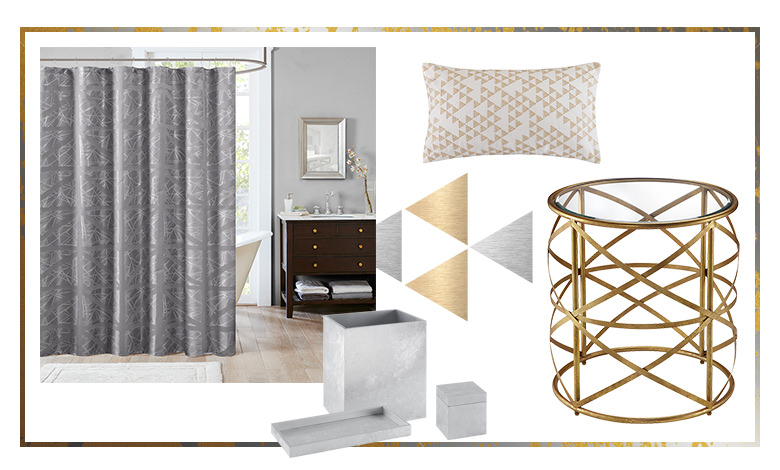 Tips
Don't be afraid to mix metals! If you use a neutral color base throughout your space, like grey or ivory, you can easily mix together silvers and golds.

/Home/SubscriptionFirstAtVisit