Trend Watch
Mid-Century Modern
Merging retro and contemporary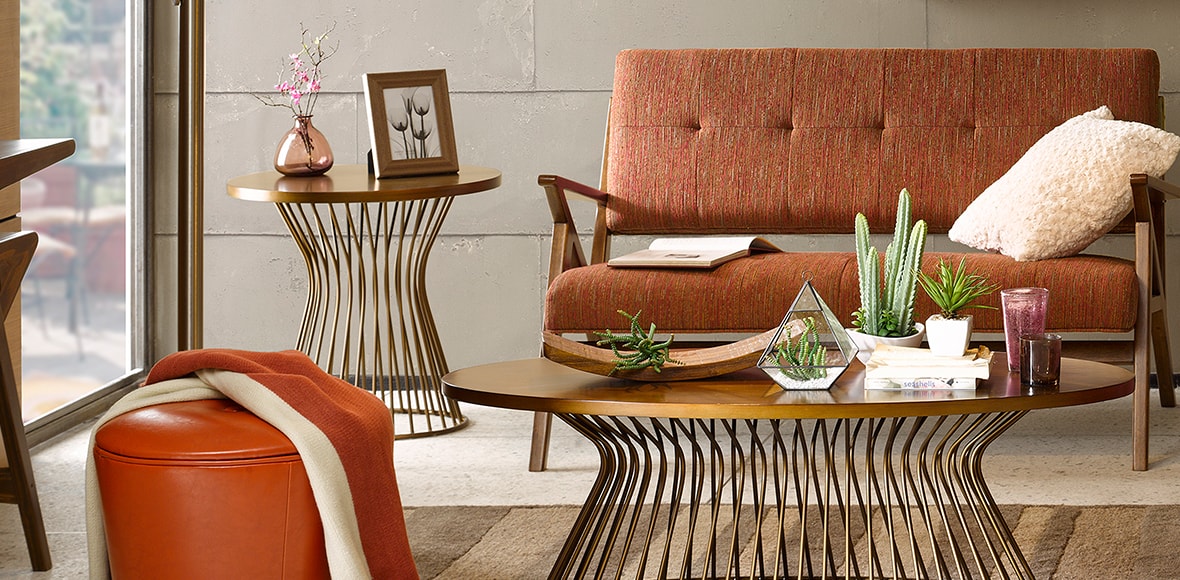 Mid-Century Modern is the perfect blend of retro with current elements. Bring vintage items into your space or choose new items with the same design esthetics. Simple color palettes along with a mix of textures brings warmth and comfort to the space, while still remaining updated. Furniture lines are typically simple, clean, and finished with wood accents. In general, less is more: keep walls white, and accessories simple. Follow a few basic guidelines to achieve Mid-Century Modern styling in your home!
Natural Hues
Your color palette should consist of muted earth tones.
The shades are warm and rich, without being too loud.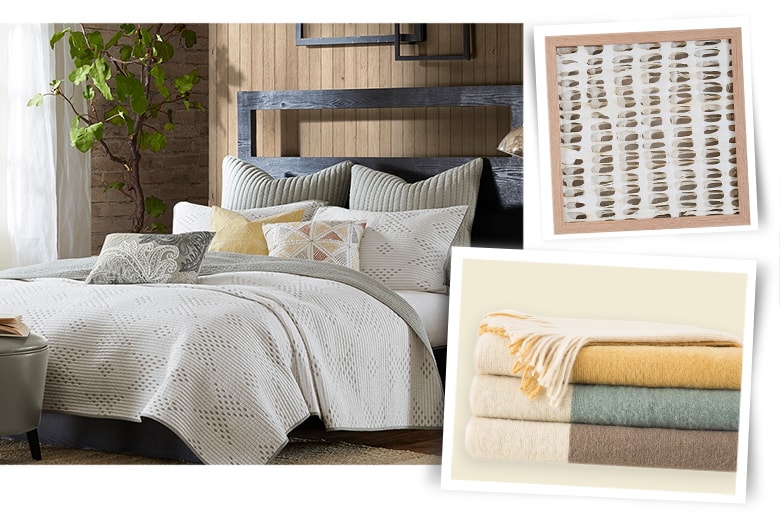 Wood Accents and Clean Lines
Furniture pieces bring added texture with wood elements and smooth lines.
Wood tones pair beautifully with the neutral, earthy color palett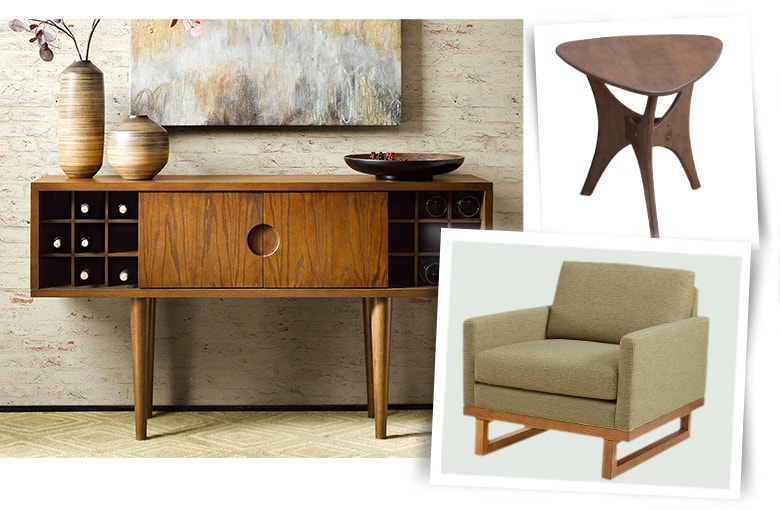 Embrace Pattern
Don't be afraid to add pattern into the space.
Use patterned pillows, sheets, curtains, and throws to bring more visual dimension.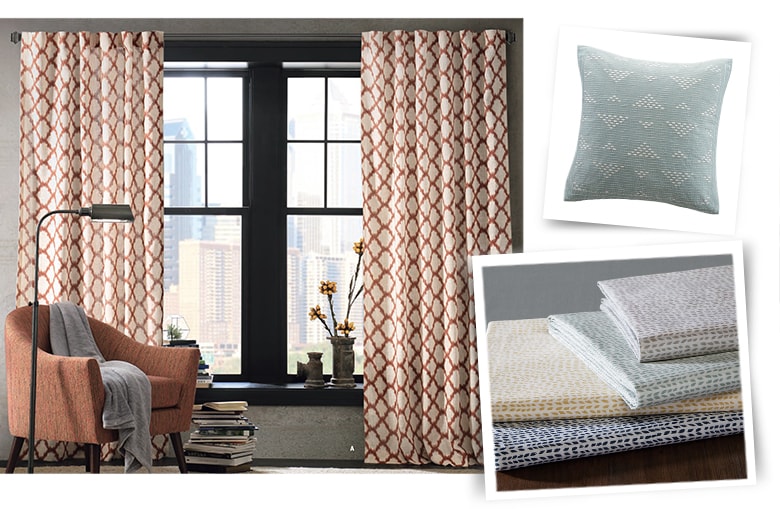 Tips
Check out our video for more Mid-Century Modern styling tips!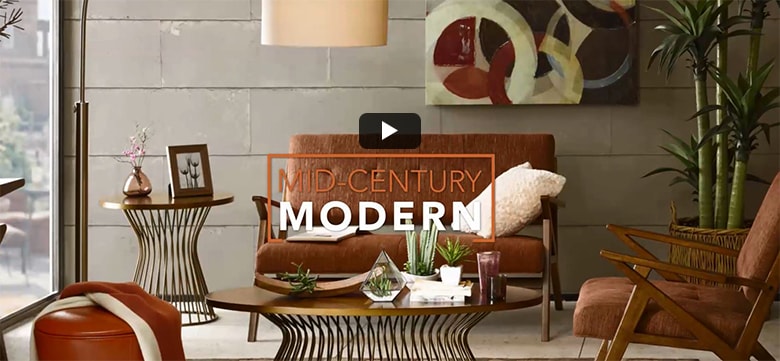 /Home/SubscriptionFirstAtVisit