Trend Watch
Stripes & Solids Home Decor Tips
Stripes And Solids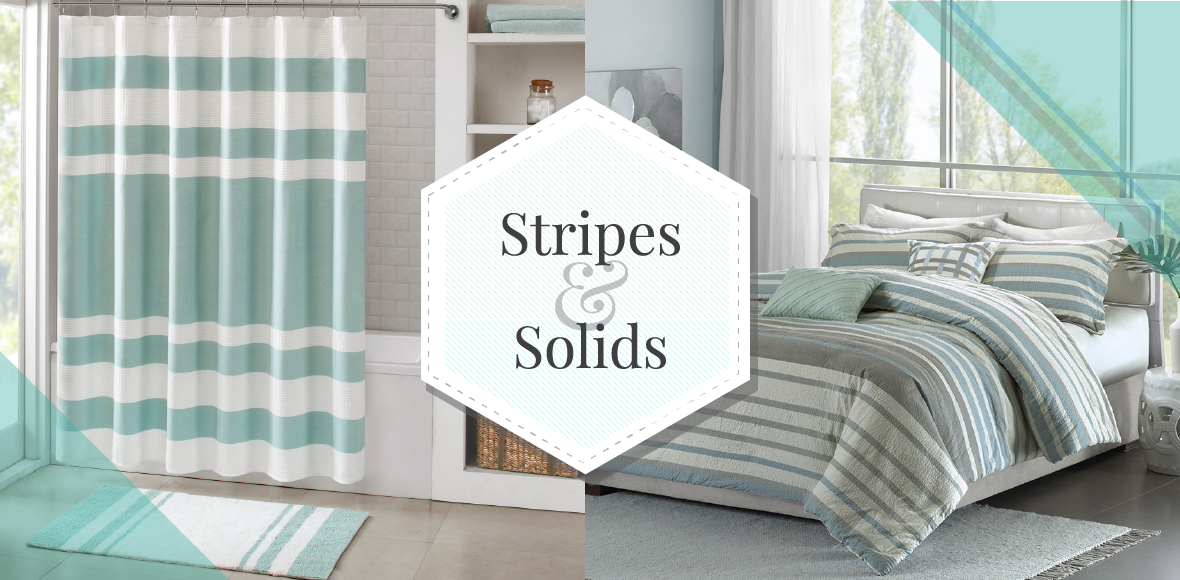 For a classic combination that works beautifully across styles, go with stripes and solids. You can go classic with thin, evenly spaced stripes or more modern with a chevron pattern or mixed width style. Stripes can easily mix with solid colors creating a visual balance in your design.
Another great way to bring stripes into the space is through textured pieces. These pieces typically are solid in color but have a striped physical texture. Find one or two striped pieces for your room and build around them to make a finished look. We've picked out some of our favorite striped pieces for your bedroom, living room, bathroom, and more!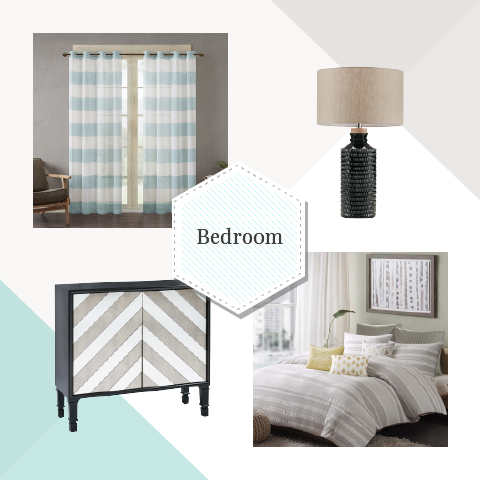 You can't go wrong with striped bedding! We picked a more casual, modern style but we also have very elegant, traditional sets. Striped curtains create a graphic look around your window or doorway and would compliment solid bedding beautifully. Add shine to your bedroom with metallic or mirrored pieces. These touches will reflect light and bring more dimension to the room.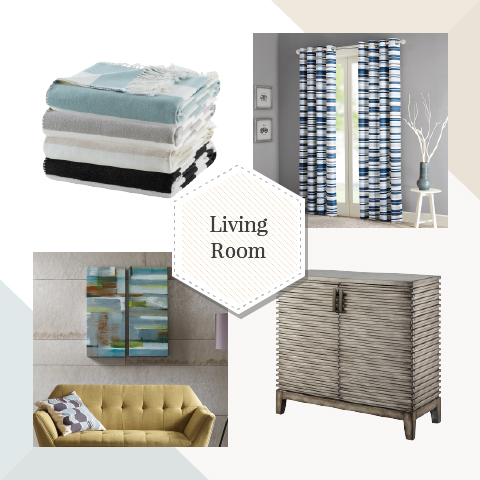 Bring together form and function in your living room. A solid colored accent chest with striped details will give you a surface to display personal items and provides extra storage in the room. Striped throws will pop on solid colored furniture and add style to the room. Add wall art and personal photos to create a custom wall gallery in your space. Check out our article on how to make a great gallery!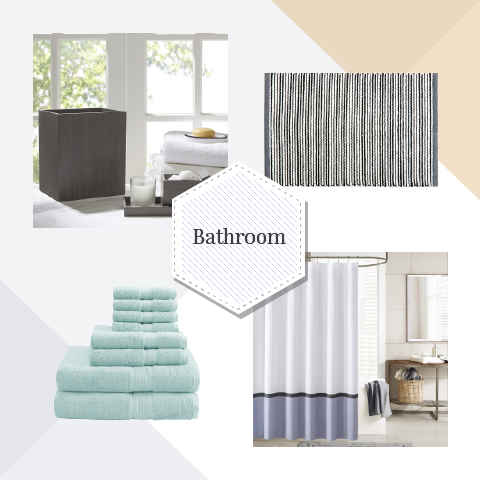 Make the bathroom a place to relax and start your day fresh! Plush towels in a solid color with striped details will help tie the space together. Use a color block shower curtain for a modern, bold take on stripes. Add bathroom accessories to stay organized give your counter some style.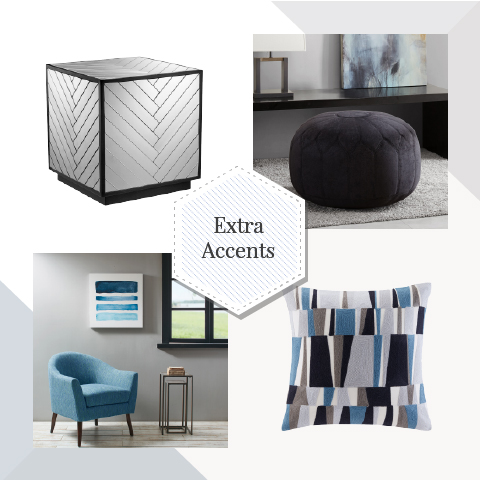 Find great showstopper pieces for your home to complete the look. Accent tables and poufs are functional and stylish. Bring small wall art pieces into the bathroom for a quick update. Accent pillows are an easy way to add striped details to solid furniture. These pieces will all tie the look together!
Tips
Don't be afraid to mix stripes! Keep the color palette similar and you can bring together different patterns to create a fresh, updated space.

/Home/SubscriptionFirstAtVisit