Decorate
5 Essentials Every Bathroom Needs
Get the bathroom of your dreams!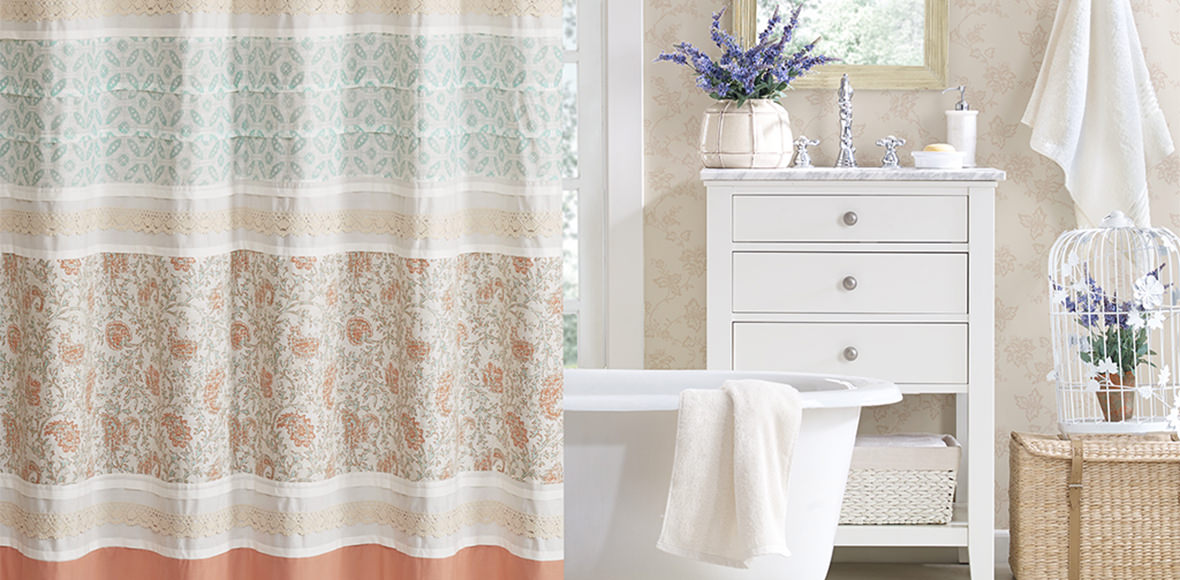 Bathrooms are a space in our home where we spend a substantial portion of our time. Yet, they are often the most overlooked areas of the house when it comes to design and functionality. It is far too common to find homes that have beautifully updated interiors, only to walk into the bathroom and discover a space that is cluttered, outdated, and not very clean. Fortunately, we have created this list of 5 bathroom essentials to help you design a bathroom that is functional, beautiful, and well organized. Read on to learn more about your bathroom needs!
Shower Curtain
Shower curtains are often the first thing you see when you enter a bathroom. Therefore, they are at the top of our bathroom needs list. Plus, the best shower curtains serve the critical function of providing privacy for those in the shower as well as preventing water from escaping. There are many kinds of shower curtains to choose from, each with their own benefits.
Cloth shower curtains are more decorative and versatile when it comes to creating the look you want. They are available in a variety of fabrics ranging from cotton to polyester to faux silk. Pattern and design options are nearly endless, so you can customize your shower curtain to create, enhance, or blend into the aesthetic of your bathroom. Since most cloth shower curtains do not naturally repel water, they must be paired with a vinyl lining. The lining sits inside the rim of the tub, while the shower curtain drapes over the outside. Most cloth shower curtains are machine washable and dryable, so they are not too tricky to care for.
Vinyl shower curtains are a fantastic budget-friendly and minimalist option. They feature a printed design that provides privacy and style, and they are naturally water repellent so they do not require a lining. However, some might find the look of vinyl shower curtains to be a bit cheap or tacky, so it really depends on your specific preference. Regardless, shower curtains are a must-have bathroom essential for any home, and we recommend taking some time to consider the impact they will have both functionally and stylistically before purchasing one.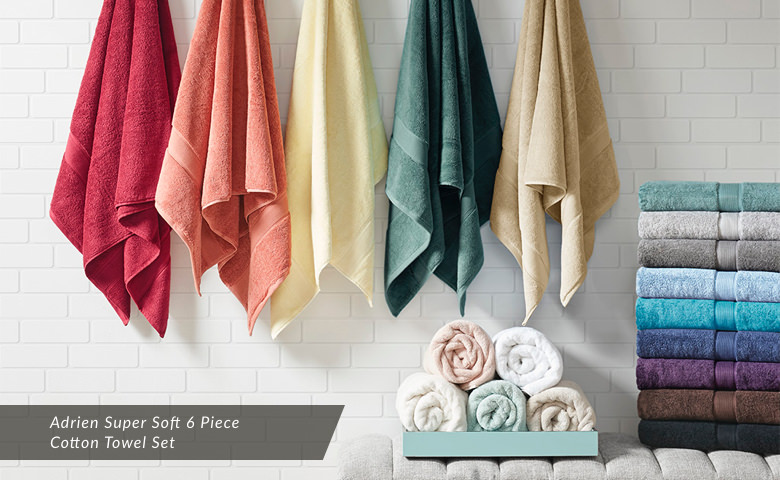 Bath Towels
We can't produce a list of bathroom needs without including bath towels. Bath towels are an essential tool for any bathroom that has a shower and/or bath. Plus, if they are hung against a wall, they occupy a significant area of eye space in the room. Try to choose bath towels that work with the color scheme of your bathroom. If you aren't sure how to accomplish this, whites and other neutral tones are usually a safe choice.
We recommend going with high-quality, soft bath towels made of premium Egyptian, Turkish, or Pima cotton. These kinds of cotton have longer threads, making them more absorbent, more durable, and all-around nicer feeling. They make our bathroom needs list because we simply can't live without a quality bath towel!
Compact Storage
One of the fastest ways to transform a bathroom is to remove the clutter. Bathroom storage solutions are one of our 5 bathroom essentials because they do just that. Whether it's extra rolls of toilet paper, bath accessories, or extra hand towels, you need a place to tidily store bathroom items while keeping them accessible. We like bathroom storage that has a small footprint, maximizing available floor space. Think vertical, rather than horizontal. Bathrooms with more floor space feel larger and more luxurious. Try natural materials like wood, wicker, and metal to bring a soothing touch to your bathroom's aesthetic.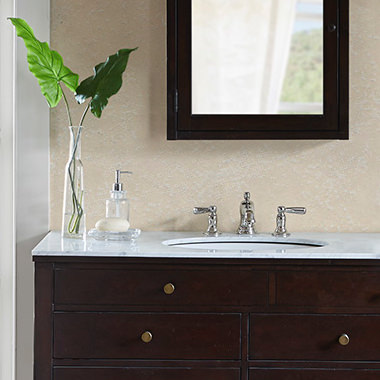 Plants
This one might surprise you, but plants are one item that simply can't be left off of our bathroom needs list. Plants clean and purify our air, and they provide a natural aesthetic touch in bathroom spaces that can otherwise be too sterile feeling. Greenery looks fantastic against the primarily white backdrop that most bathrooms feature, and when paired with a natural woven or wooden pot, this look really feels complete. If you are apprehensive about caring for more houseplants, just find some that are particularly low maintenance.

Wastebasket
Wastebaskets are a necessary vessel for any bathroom. They are one of our five bathroom essentials because they not only provide a place to dispose of trash, but they can also be a beautiful accent piece for our bathroom decor. Wastebaskets are the type of bathroom design details that can make or break a look you are trying to achieve. Pick one that accentuates the aesthetic you are going for, and place it somewhere that it neither on display nor completely hidden away. Tucked to the side of the sink or toilet are both great choices for location.

This completes our list of five essentials every bathroom needs. Thanks so much for reading and be sure to head over to Designer Living to find more items for your bathroom!

/Home/SubscriptionFirstAtVisit