Decorate
5 Essentials Every Bedroom Needs
Check list for your dream room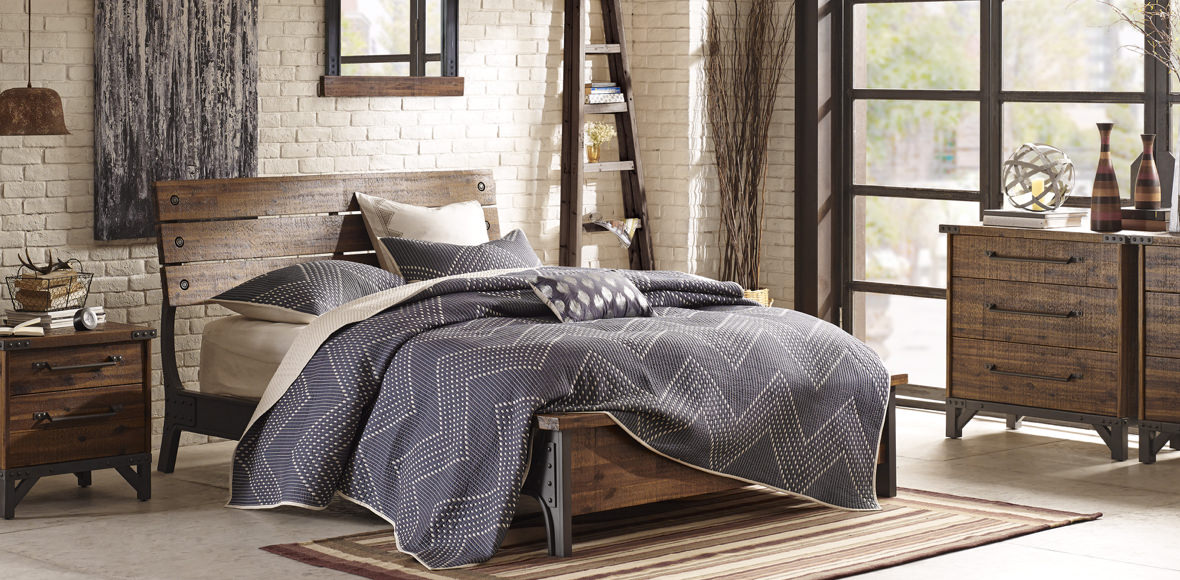 Most people spend quite a bit of time in their bedrooms, and not just when they're sleeping. Bedrooms are the place where we get ready in the morning and wind down at night to fall asleep. In addition to where we store our clothes and personal belongings, bedrooms act as a primary living space. Because of all the time spent in your sleeping quarters, it's important that the space is not only comfortable, cozy, and functional, but that it also represents your unique personality and individual style.

Investing in the right pieces for your bedroom is vital in creating the perfect space to relax in, and have a good night's sleep. What does it take to furnish and decorate a bedroom so that it's optimized for function, comfort, and style? To help you take the guesswork out, we've made it easy for you and compiled the five essentials every bedroom needs.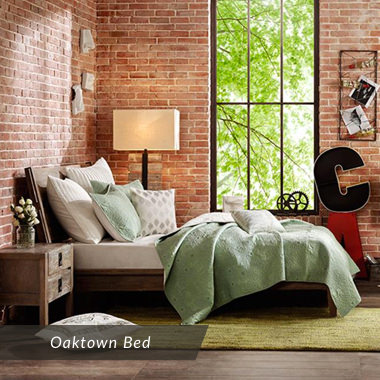 Bed, Mattress, and Headboard
The first item on our bedroom essentials list is a bed. But you can't have a bed without a mattress and a headboard, so we've compiled these pieces into one. Consider your bed to be the centerpiece of your bedroom. Not only is it where you sleep, but it acts as a focal point and anchors the rest of the furniture and decor. When shopping for a bed, keep the dimensions of your room in mind as well as your personal preference on height. Designer Living carries several types of beds including modern platform beds, chic metal frames, and classic wood options. Our memory foam mattresses are created with optimal comfort in mind. We also offer stylish headboards in upholstered, wood, and metal designs.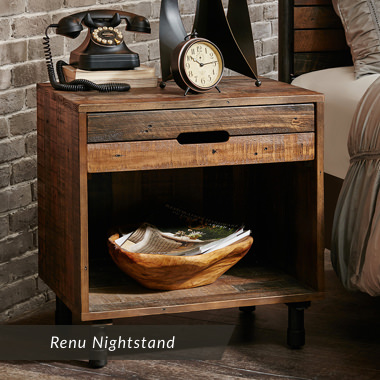 Nightstand
Once you have your bed, mattress, and headboard picked out, you can continue curating your bedroom from there. The next item on our list of bedroom furniture essentials is a nightstand. Many people overlook nightstands when furnishing a bedroom, but we consider them to be a vital piece of furniture. We all need a bedside table within reach to put a glass of water, alarm clock, book, glasses, or other necessary items while lying in bed. Designer Living has many nightstands to choose from including simple shelf designs as well as larger options with drawers.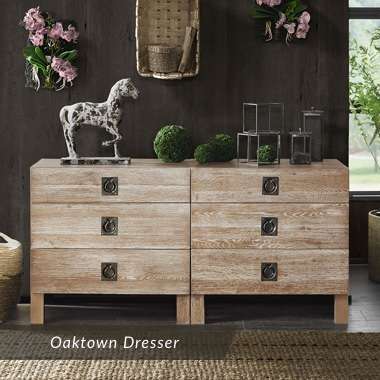 Dresser
Every bedroom needs a place to store clothes. While some bedrooms feature generously sized closets, others are not quite as accommodating. If your bedroom has a small closet or you simply have a lot of clothes and other things to store, you'll need to invest in a dresser. At Designer Living, we carry many different dressers in a wide range of sizes, styles, and finishes. We also offer some alternatives including lingerie chests, bachelor chests, and other versatile wardrobe options. The right dresser will enhance the overall aesthetic of your room and help you keep your space tidy by offering a place to put all your belongings.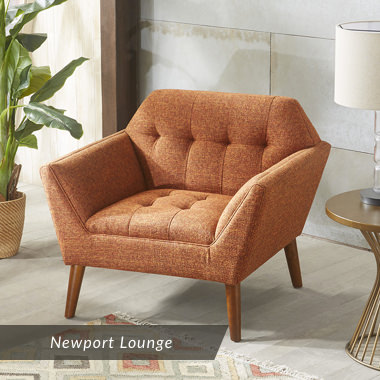 Accent Chair or Chaise
Getting an accent chair or chaise lounge for your bedroom is an excellent way to add a tasteful pop of color and contrast to the space. Plus, you'll have an extra place to sit down or drop your coat and purse after a long day. If you're not sure what style you'd like, check out the accent chairs and chaise lounges from Designer Living. Our collection includes bedroom seating in several colors, materials, textures, and styles including armchairs, swivel chairs, wing chairs, tufted chairs, recliners, club chairs, lounge chairs, and of course, chaises. Don't be afraid to select a style that doesn't directly match your existing furnishings. If the rest of your bedroom furniture is modern, you might want to opt for a mid-century or other vintage-style chair to mix things up. Accent chairs are all about making a statement and adding character to a room.
Mirror
A bedroom wouldn't be complete without a mirror. That's why it's the final item on our bedroom essentials list. Not only are mirrors a functional necessity for checking and double-checking your outfit and makeup each day, but they can also be used to decorate a bedroom. A full-length or oversized mirror is a bedroom must-have, but you might also want to explore accent mirrors instead of artwork to decorate your space. At Designer Living, we carry many types of mirrors including full-length mirrors, decorative mirrors, and vanity mirrors. We love the look of mirrors as bedroom wall decor because they provide a contemporary, polished look and feel that enhances the overall ambiance of a room.
With all the time we spend relaxing in our bedrooms apart from when we sleep, it's definitely worth investing in high-quality, comfortable furnishings that represent your personality. Once you have these five essentials every bedroom needs, you'll be well on your way to the sleeping quarters of your dreams. Designer Living has all the bedroom furniture and designer home decor you need for designing your perfect space.