Decorate
Back To College: Boho Chic
Show Off Your Inner Spirit With Eclectic Pieces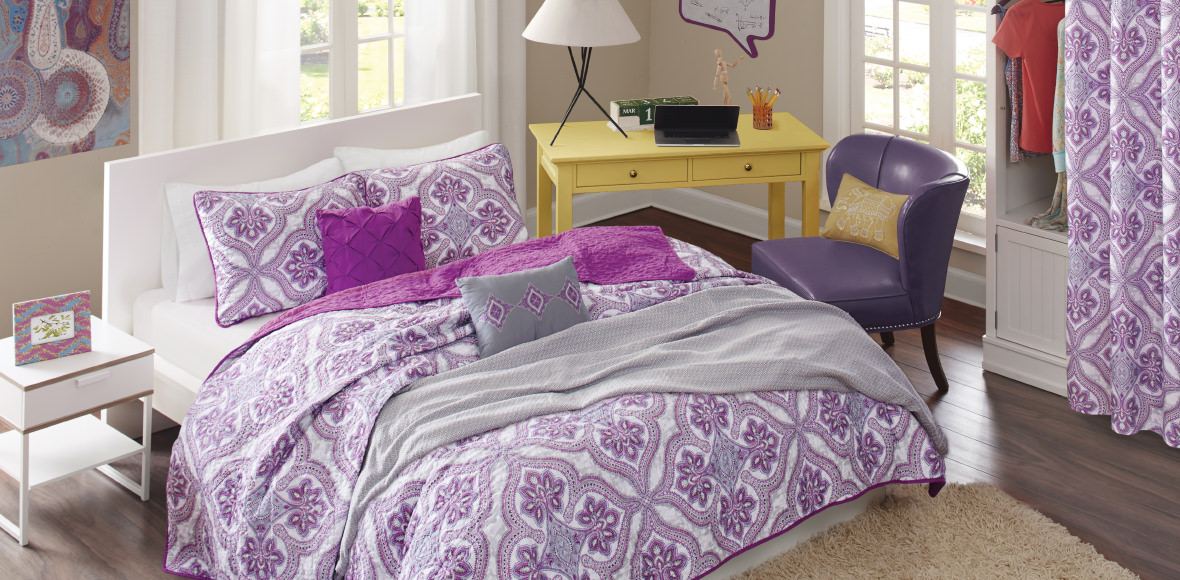 Create a space to center yourself with vivid colors and nature-inspired details. Do you find yourself daydreaming and filled with wanderlust? Find the perfect college dorm sets from near and far to make a haven in your dorm room. Paisley patterns and pops of worldly elements are exactly what you need.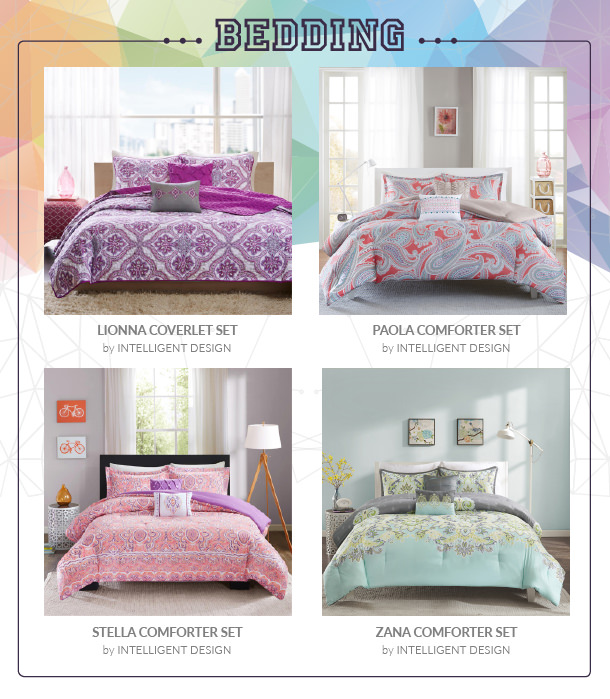 Rich jewel tones, together with pops of coral and aqua, are perfect for a boho space. We love oversized patterns to create a bold statement in your room. Underlying floral elements keep it soft feeling next to other geometric prints. Pick a base color and build your space around that with varied shades.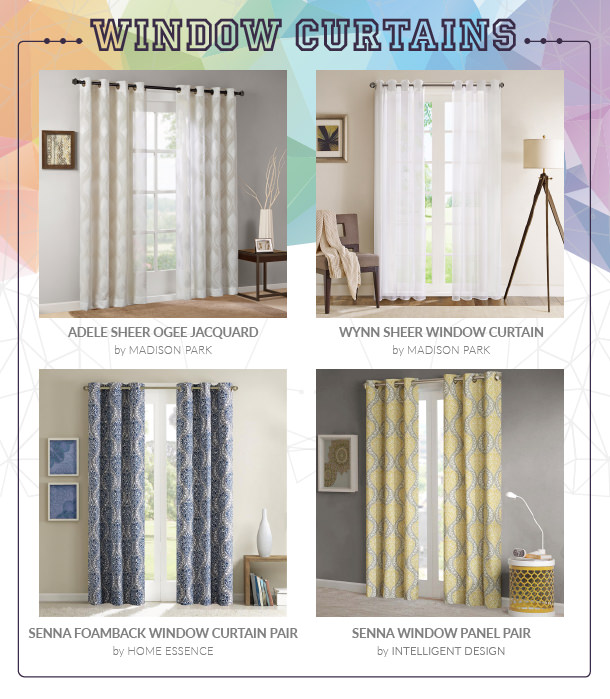 Find out what type of curtains fit your space. To keep bold colors from being overwhelming, try sheer curtains or more neutral pieces. If you need something to block out light, try a foamback style for more structure. You can find these looks on standard curtains, or specialty energy-efficient blackout curtains. Check out our curtain buying guide for more tips.
Make your space reflect your life and travels. Bring in pieces that inspire you with global designs and uplifting phrases. Mix in personal photos to create a cool gallery space. Be sure to use removeable hooks or hanging strips to avoid damanging walls.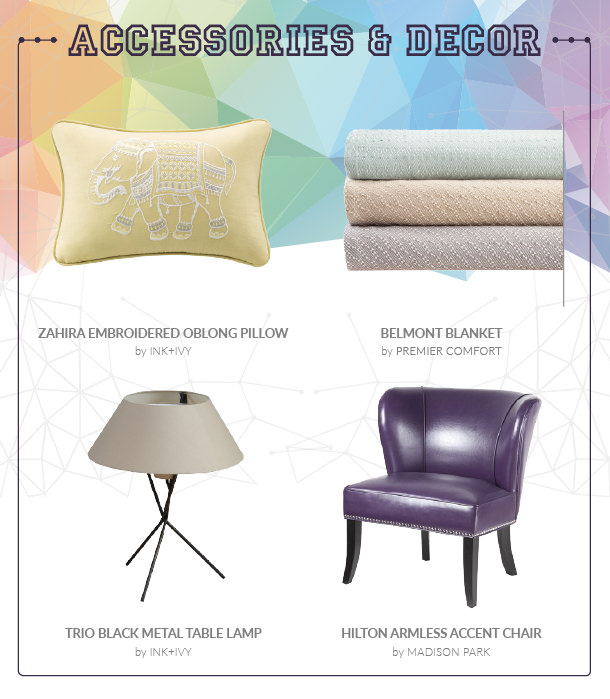 Finish your space with extra accents to tie it all together. Additional pillows and blankets are great for making your bed super soft and comfy. Using a desk lamp will provide softer light than an overhead light. Upgrade your desk chair with something that makes a wow statement.
Tips
Need more inspiration? Check out our Back to College video or our Mix and Match tool to find your perfect style!

/Home/SubscriptionFirstAtVisit