Decorate
Back To College: Casual Confidence
Show Your Originality Through Casual Pieces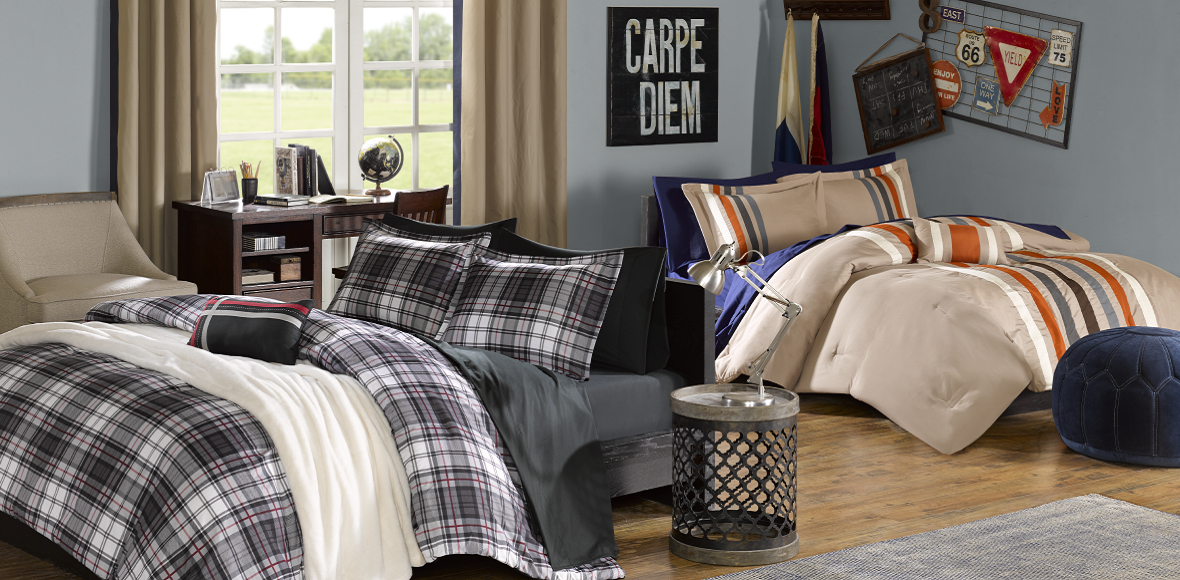 Merge together comfort and effortless style to create the perfect space to hang out or study in with our college dorm sets. Bring texture to your design by mixing industrial-inspired metal and wood items with smooth materials like suede. Stripes and plaids mix well together in a shared space.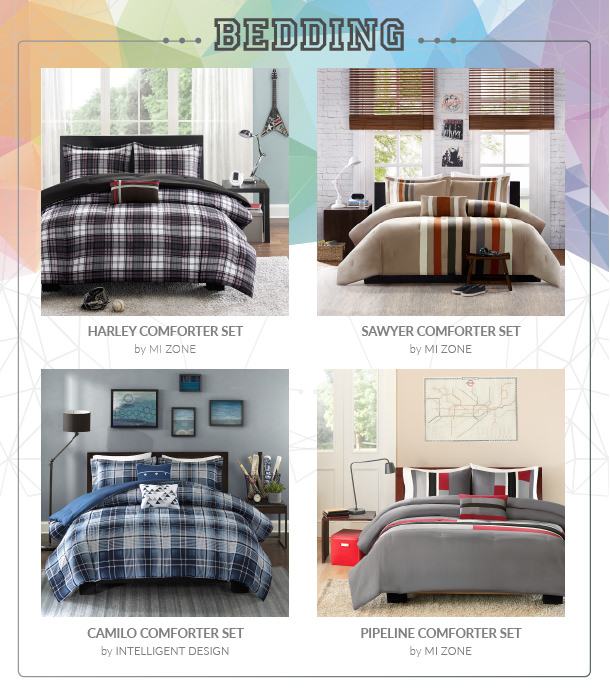 Basic doesn't mean boring. Patterns like stripes and plaids add a lot of visual texture to a space without being overly busy. They also pair really well together so it's perfect for meshing with someone else's style. Keep colors neutral by sticking with navy , beige, or grey.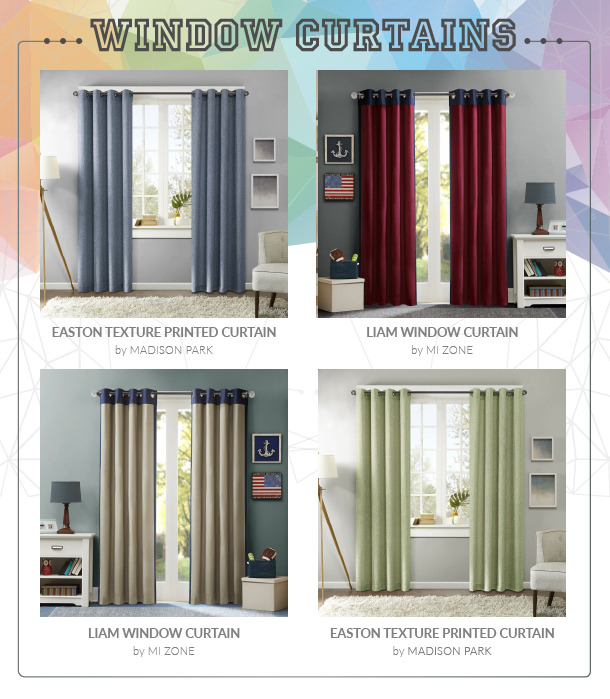 Not sure what type of curtain you need for your space?Balance your bedding pattern with a solid looking curtain.Fabric texture will ensure the space doesn't feel too plain,but also won't compete with other things in the room.You can find these looks on standard curtains,or specialty styles curtain buying guide for more tips.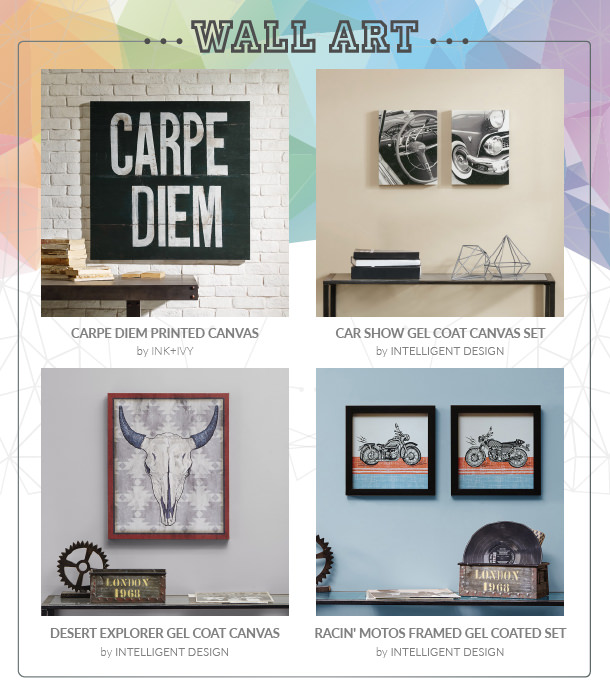 Use wall art to add pops of personality to your space. Inspirational phrases or graphic images mixed with your own photos is a great way to make a space feel yours. Be sure to use removeable hooks or hanging strips to prevent wall damage.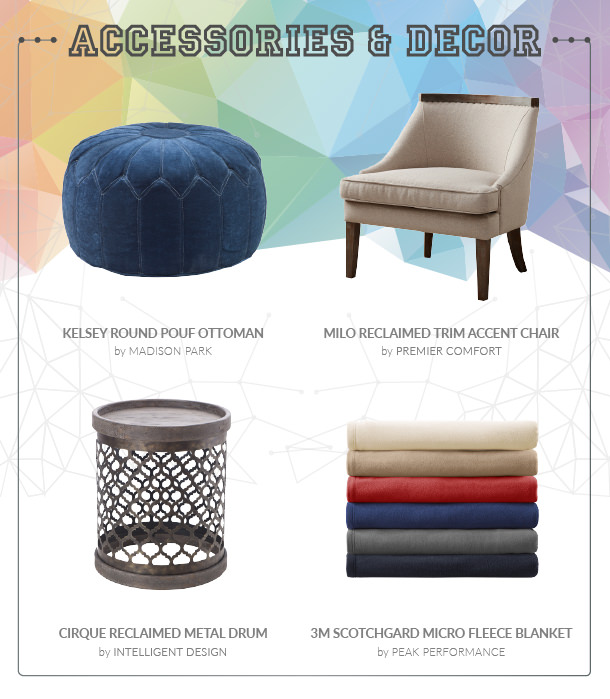 Bring structural elements into the space with wood and metal accents. Additional seating is a must in a dorm space. Pouf ottomans are great since they work as a chair, footrest, or table. Keep extra throws around for layering on your bed in cooler weather.
Tips
Need more inspiration? Check out our Back to College video or our Mix and Match tool to find your perfect style!

/Home/SubscriptionFirstAtVisit