Decorate
Best Accent Chairs for Your Living Room
Find the right style and size of Accent Chairs for your room here!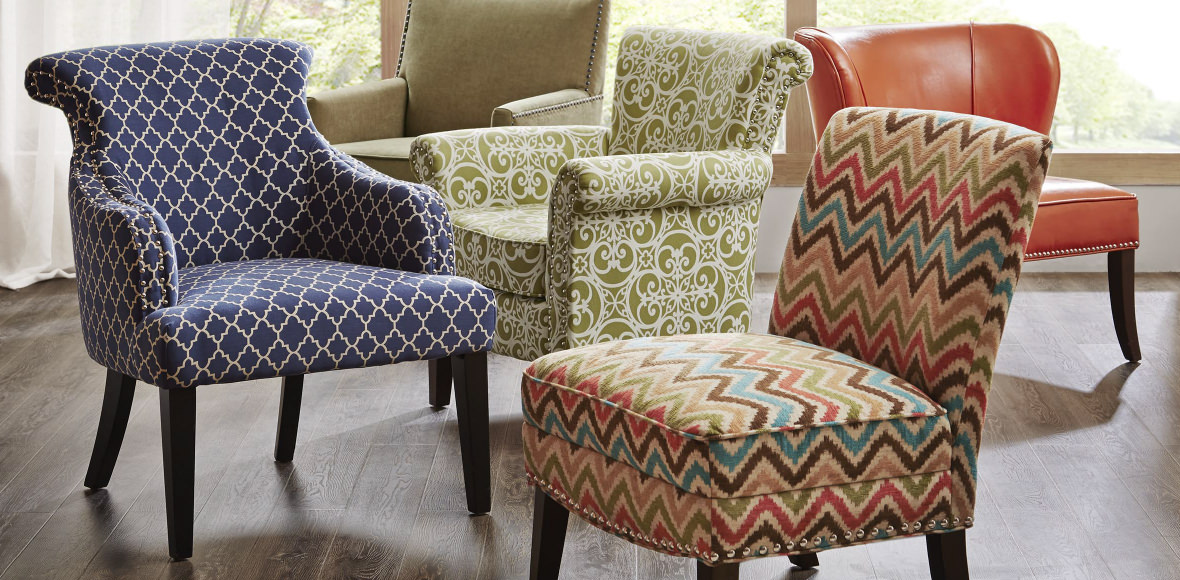 Accent chairs can be found in most living rooms and for good reason: They provide comfortable and stylish seating separate from the sofa. While there is no single 'best' accent chair, the style, size, and layout of your space will dictate what kind of chair you choose. Fortunately, there is a wide selection of available choices for accent chairs, each with a wide range of color options, fabric, and patterns, and they vary as much as the living spaces they inhabit. In this comprehensive guide, we will help you and outline some of the best accent chairs for living rooms and answer questions about why and how you might choose a specific accent chair for your unique space and room of choice during your shop for accent chairs.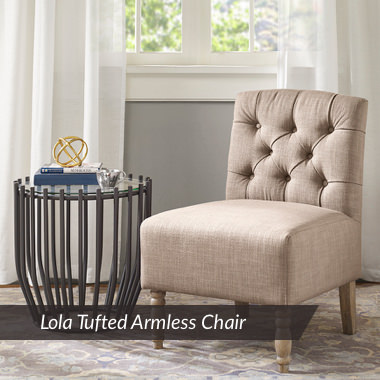 The Slipper Chair
Slipper chairs are smaller accent chairs that are characterized by their armless nature and low profile. They sit particularly low to the ground and tend to be quite slender due to the lack of arms. For these reasons, slipper chairs are some of the best accent chairs for small spaces. Keep in mind, though, that taller folks sometimes feel awkward due to the chair's low stature. These armless chairs look great sitting around the coffee table, and when matched in style to your sofa they can help stylistically bring the room together and create a focal point around the coffee table. We love layouts that pair a smaller sofa with two slipper chairs, one on either side of the coffee table. Try adding flowers or candles on the surface of your coffee table to bring a pop of color to the room, now that more attention is turned its way.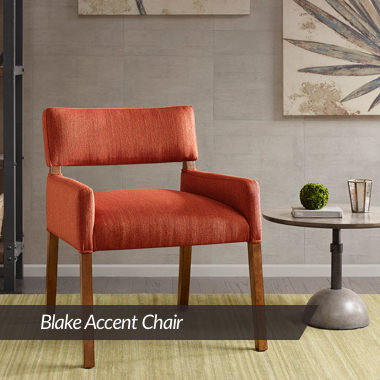 The Occasional Chair
Occasional chairs are characterized by their lack of arms and lightweight. They are highly versatile and can either stay in place or be easily stowed away when not in use. These armless chairs are highly popular chairs and come in a variety of styles and upholsteries, so you should have no issue matching them to existing living room furniture.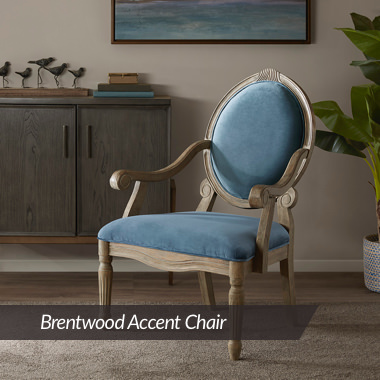 The Bergere
Bergere chairs are elegant accent chairs that are made easily identifiable by their wrap-around exposed wooden frame construction and wooden legs. The frame encloses the upholstered back and seat cushion creating a unique and elegant look. Oftentimes, bergere chairs feature a wrap-around back. They are traditionally paired with a matching sofa or ottoman and bring a highly sophisticated feel into the living room. They work well as stand-alone pieces if the coloring of the upholstery fits well into the space. We love bergeres because of their tendency to immediately make a space feel more classy.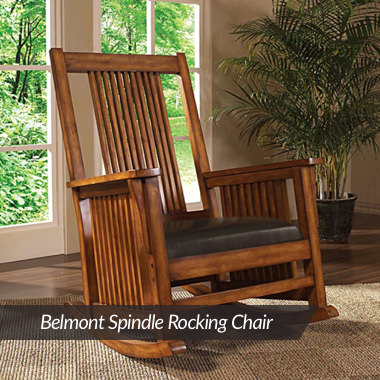 The Rocking Chair
Rocking chairs are a timeless style of accent chair that vary in style, price point, and size. From larger, comfy, upholstered pieces to small, all-wooden designs - you will be hard-pressed to find a living room that can't accommodate the right rocking chair. Rocking chairs instantly add coziness, comfort, and nostalgia to any space. The rocking motion can be so comforting that it is often easy to spend hours at once in these chairs, so consider pairing them with a side table for drinks and books if you have the space.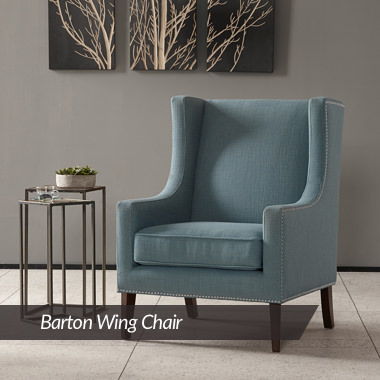 The Club Chair
Club chairs are deep, large chairs with large armrests. One of the most plush and comfy of all accent chairs, the club chair virtually demands that you sit back and relax -- which is why many refer to it as a lounge chair. For living rooms that aim for a more laid-back vibe, or for individuals that love to lounge and read for hours, the club chair is one of the best accent chairs you can buy for your living room. You will find these chairs paired with a matching sofa, or as a stand-alone furniture piece in a cozy nook somewhere in the living room. Side accent tables and ottomans go hand-in-hand with club chairs, so consider style-matching these pieces as well.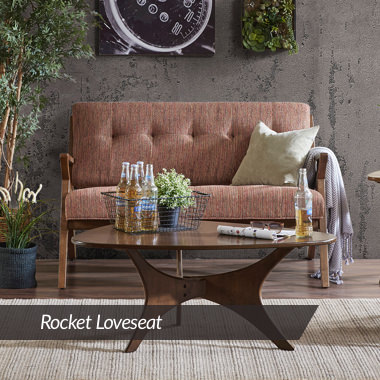 The Love Seat
Love seats are versatile pieces that fit well in many spaces. They are, counterintuitively, one of the best accent chairs for small living spaces because they can replace a couch and fit into places a traditional sofa cannot, while still accommodating more than one person. In larger rooms, loveseats are best paired with a sofa of matching style, and they can be a wonderful place for you and your husband to cuddle up while the kids occupy the couch during movie night. These chairs are often paired with an ottoman for maximum coziness.

/Home/SubscriptionFirstAtVisit