Decorate
Cozy Winter Bedroom Ideas
Warm details for a cozy winter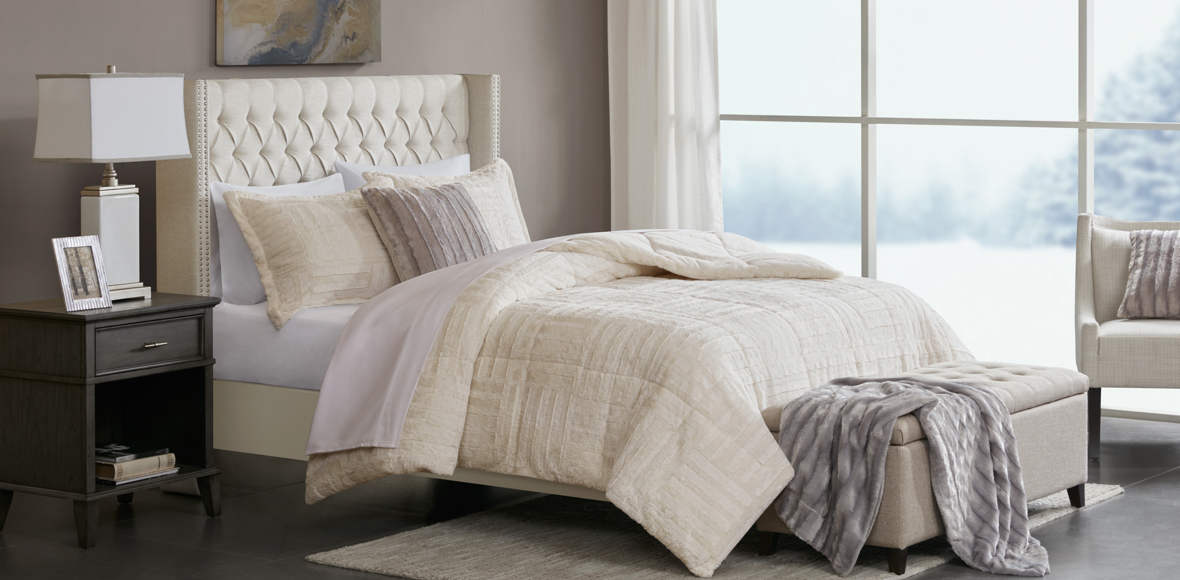 Fall is upon us and we find ourselves snuggling under the covers for longer and longer portions of each morning. In particular, the bedroom is a region of the house which can be transformed into a wonderland of warmth and a welcome sanctuary from the frigid outdoor air. In this article, we will share with you our favorite cozy winter bedroom ideas to keep you feeling cheerful, warm and cozy all winter long!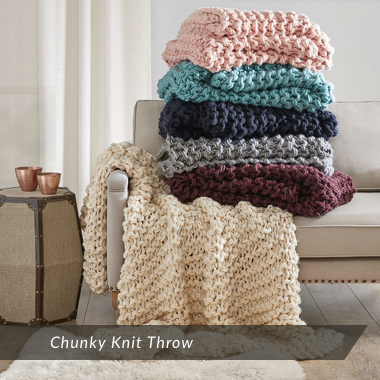 Texture, Texture, Texture
A fantastic way to bring warmth and vibrancy into a room is to add texture. We love the idea of adding texture to a bedroom for the winter season because it can be done with a few accent pieces that are affordable and can be stored away come spring. Our single favorite way of bringing texture into the bedroom is with throw blankets. Throws look beautiful draped messily at the foot of the bed, or 'spilling' out of a basket against the wall. While nearly any throw blanket will add some texture to the room, we like throws with large knit patterns or those made from cozy materials like faux fur. Take your faux fur throw game to the next level by choosing a heated option. Try warm colors like burgundy or pumpkin; these colors create perfect accents.
In addition to throw blankets, accent pillows, baskets, and area rugs can all add wonderful texture to a bedroom. Try a combination of different textures which has a layering effect and brings playful but sophisticated warmth to the bedroom. It is possible to go overboard with texture (especially with pillows), so try to go for a look that adds warmth without going overboard.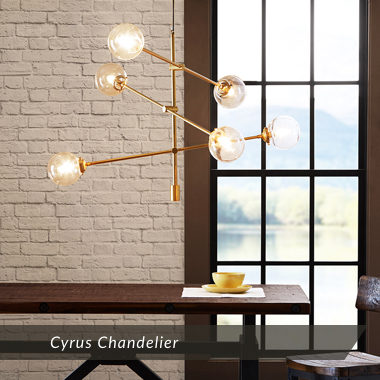 Let There Be Light!
Winter means shorter days and longer nights, so lighting is key to maintaining warmth and cozy tones throughout the winter season. Rather than going with a single light source, consider scattering lights around the bedroom to illuminate it in a way that feels natural. Not all light is created equal, though. Incandescent light bulbs are a great choice because they emit a warm, orange, natural light that mimics that of the sun. Add a dimmer switch for maximum effect. Candles are also a fantastic choice for cozy winter lighting and their natural flicker is truly impossible to mimic.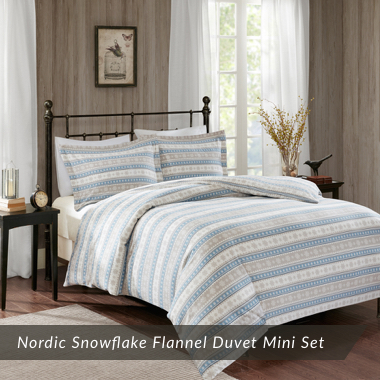 Flannel Sheets
Winter weather means winter bedding. There is nothing worse than getting into bed on a chilly night only to find that your sheets are the coldest things in the room! Conversely, the feeling of warm, soft sheets on a cold winter's eve is a cozy sensation that is unparalleled. Flannel is our go-to fabric for winter bedding. Not only does flannel's fluffy surface help it feel warmer to the touch; it also holds in heat better than traditional cotton.
White Can Work
People usually think of using "warm" tones such as burgundy and burnt caramel during the wintertime. But winters are not just cold - they are also dark, and bringing light into the room does help to counteract the lower angle of the sun. We would avoid using stark whites and stick with the creams and eggshell shades. These tones still have the effect of "capturing" the natural light that is available without creating the cold ambiance that white is notorious for. Off-white is not the only lighter tone that you can incorporate into the bedroom during winter; try pale blues and cloud gray as well.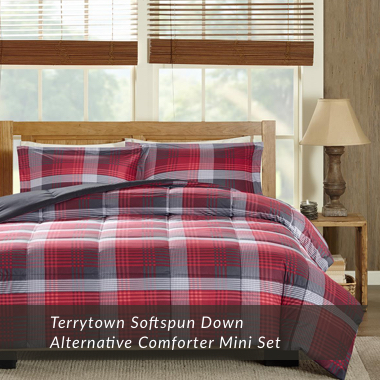 Invest In a Winter Comforter
When it comes to choosing the best comforters for winter, the most important aspect of staying cozy during those colder months is, well, staying warm. You can save a huge amount of cash on your annual heating bill just by turning down the thermostat a few degrees at night, and to compensate for the lost warmth, a thicker comforter may be in order. If you don't have allergy concerns, down really cannot be beat when it comes to its warmth-to-weight ratio. Look for a down comforter with a high fill power, above 400. These comforters will be stuffed with high-quality goose feathers which are capable of trapping more air, thus keeping you warmer, than cheaper down. If you have allergy troubles with down comforters, there are many winter-weight down alternative options available as well.

/Home/SubscriptionFirstAtVisit