Decorate
Dining Room Update
Mix And Match Pieces For Gathering Together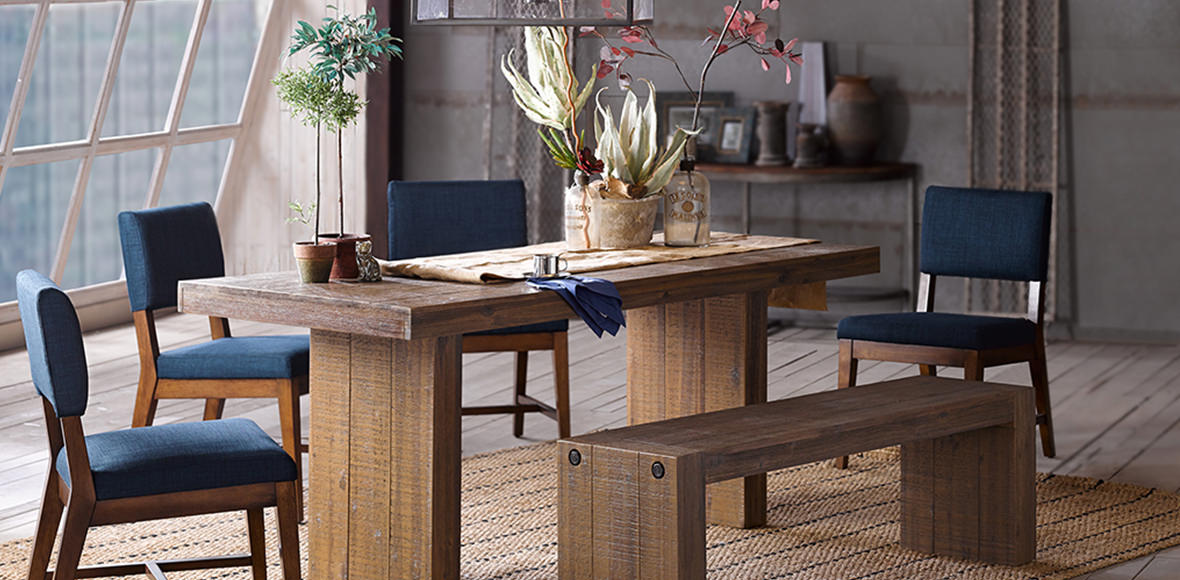 The dining table is for many the heart of the home. It is where we come together with our family and friends to share in our joys, each other, and of course, delicious food. When selecting dining furniture find pieces that are both beautiful and functional. Consider your space and be sure to measure, taking into account how much room you need around each chair or bench. Mix together styles of seating to accommodate any size group. Start planning your next dinner party!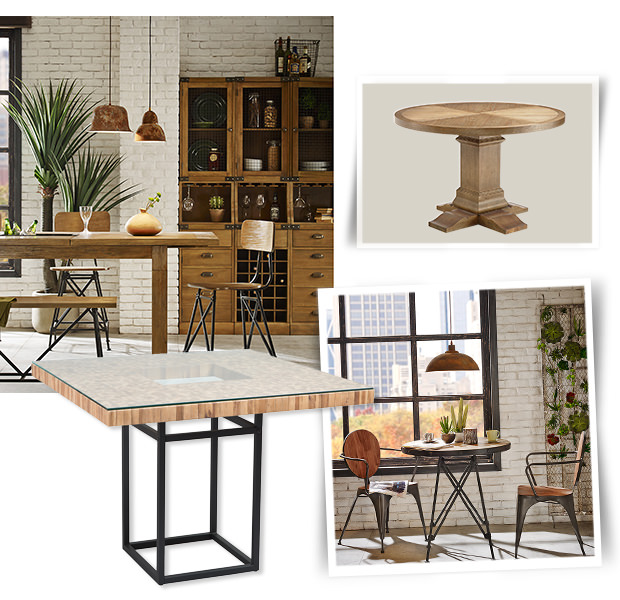 Round, square, and rectangle tend to be the most common table shapes. Some will have extra featues like a leaf to add additional surface space or an ice bucket to chill beverages. We love tables that can adjust heights to become a tall gathering table. Round tables are perfect for smaller spaces while a rectangle is great for a grand dining room.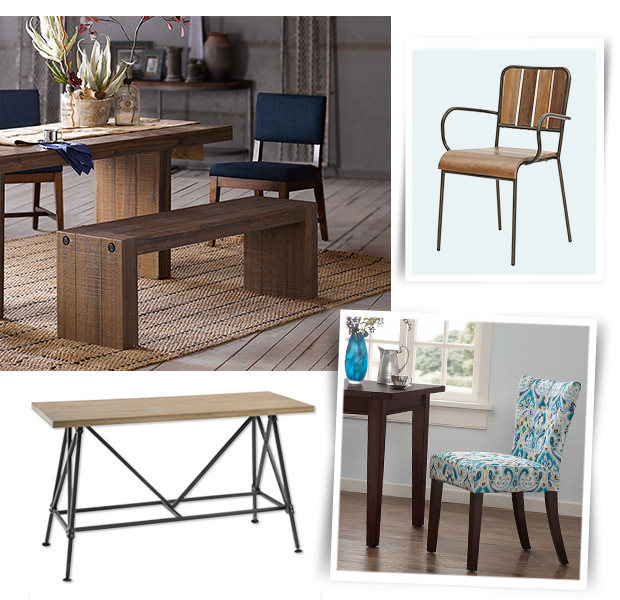 Mix and match benches with chairs for increased functionality. Choose upholstered chairs for a more formal feeling or as a way to bring color into your space. Be sure to check the height of your table when selecting seating options. Many chairs and benches come in multiple heights to accommodate your needs.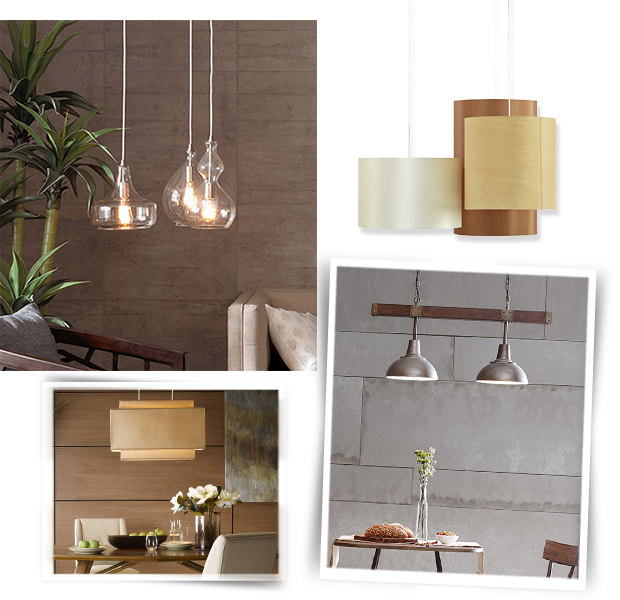 Set the mood with beautiful lighting over your table. This is not only functional but ties the feel of the space together. Pick a dramatic chandelier or pendant light that's just your style.
Tips
Finish your space with great wall art, one of our designer area rugs or storage options like sideboards or shelves. Find pieces that add dimension and inspiration to the space, creating the ultimate room to entertain in!

/Home/SubscriptionFirstAtVisit