Decorate
First Impressions
Inviting And Stylish Entryways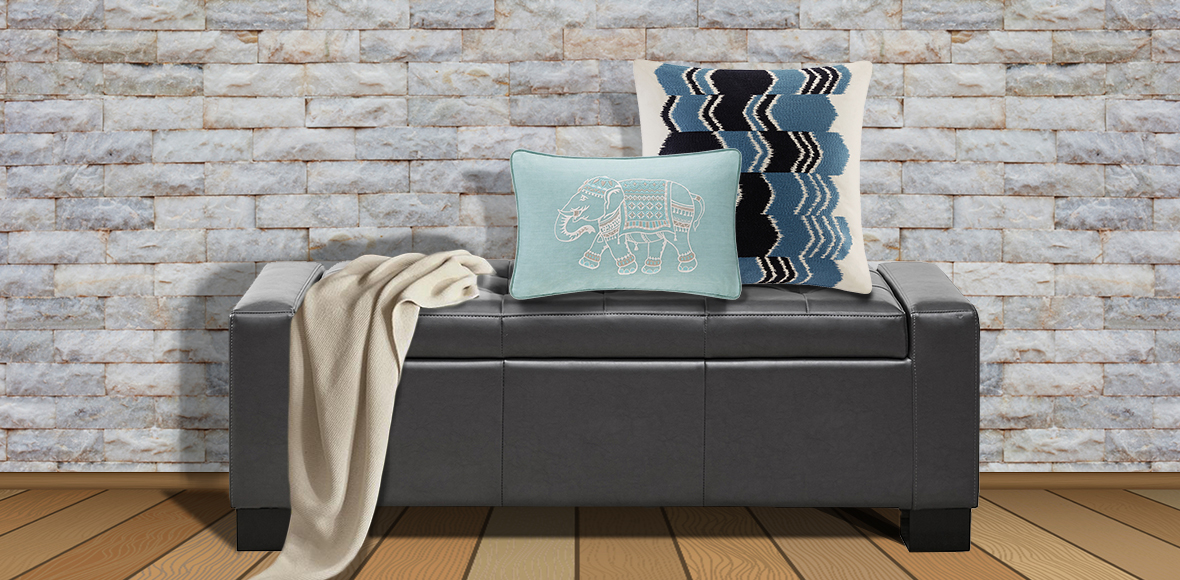 The entryway is typically the first place you and your guests interact with your home. Create an inviting first impression that is both beautiful and functional with a few key tips. First decide what pieces would work best in your space. Do you need a place to sit in order to remove shoes? Or would a table to set your belongings be useful? Finding the perfect storage bench or console table is the first step. From there add decorative elements like a mirror, wall art, or pillows. Make a space that will inspire as you come and go!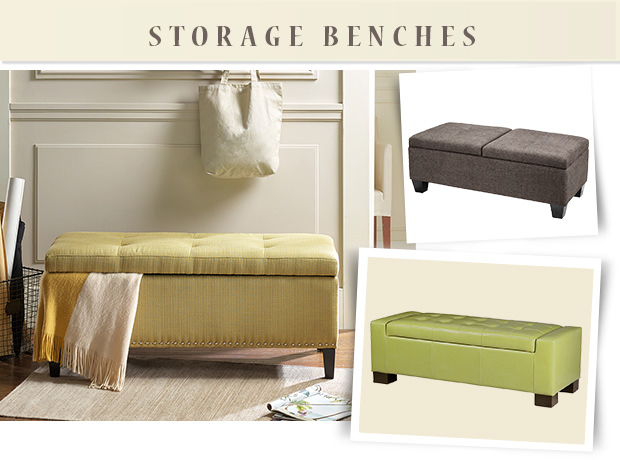 Decide what style will work best in your space. We offer a wide selection of storage benches. Pick a bright color to make a statement or go more neutral. Choose from traditional fabric or faux leather finishes. Some feature nail head trim details for an added touch of luxury.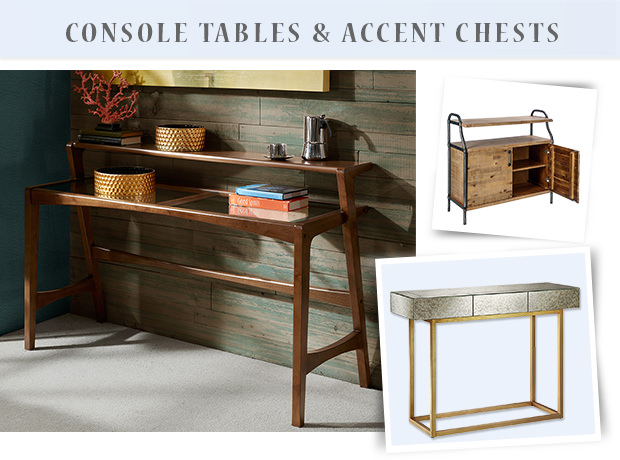 If your entryway is a more narrow space, a console table will be the most effective piece of furniture. These tall tables fit into small spaces and are perfect for placing a lamp, decorative objects, small picture frames, and other personal items. If you're in need of a little more storage, find an accent chest in the style of your home. These are smaller than a traditional dresser or sideboard and provide both a top surface and hidden storage.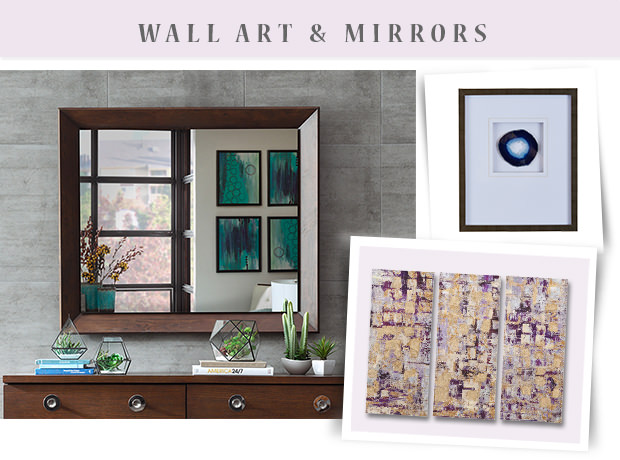 A mirror is perfect for entryways. It will bring more light into the space and give you a place to check yourself as you leave the house. You can also hang wall art above your console table or bench to create a vibrant space. Add some personal photos to create a custom wall gallery in your space. Check out our article on how to make a great gallery!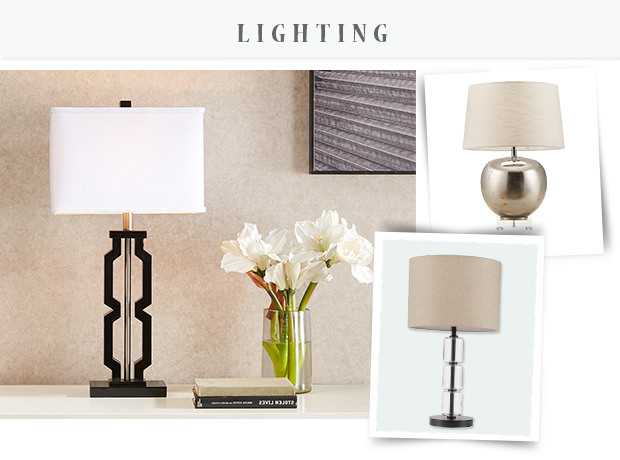 Small scale table lamps are perfect to add to your console table. Choose from a modern or traditional styles in a number of finishes like glass or metal. Plug your lamp into a timer so it always comes on right when you need it. Lighting is perfect for adding both style and function to your entryway.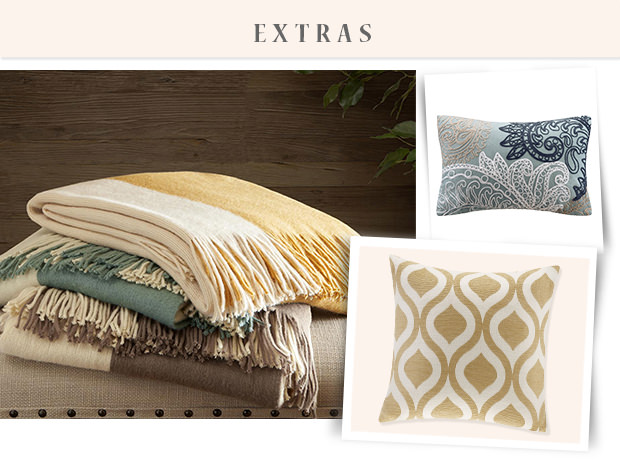 Find great finishing touches to complete the look. Accent pillows provide color and pattern to your storage bench. Throws also create a sense of comfort and softness to the space. These pieces will all tie the look together!
Tips
Entryways are typically a high traffic area of the home so don't overdo it. Be sure to carefully measure your space before purchasing furniture. We recommend using painter's tape to mark off on the floor where your bench or console table will go. Leave the tape down for a few days to see if you'll be easily able to maneuver around them. You want the space to be accessible and inspiring!

/Home/SubscriptionFirstAtVisit