Decorate
How to Create Your Personal Spa
Simple ways to transform your bathroom into an oasis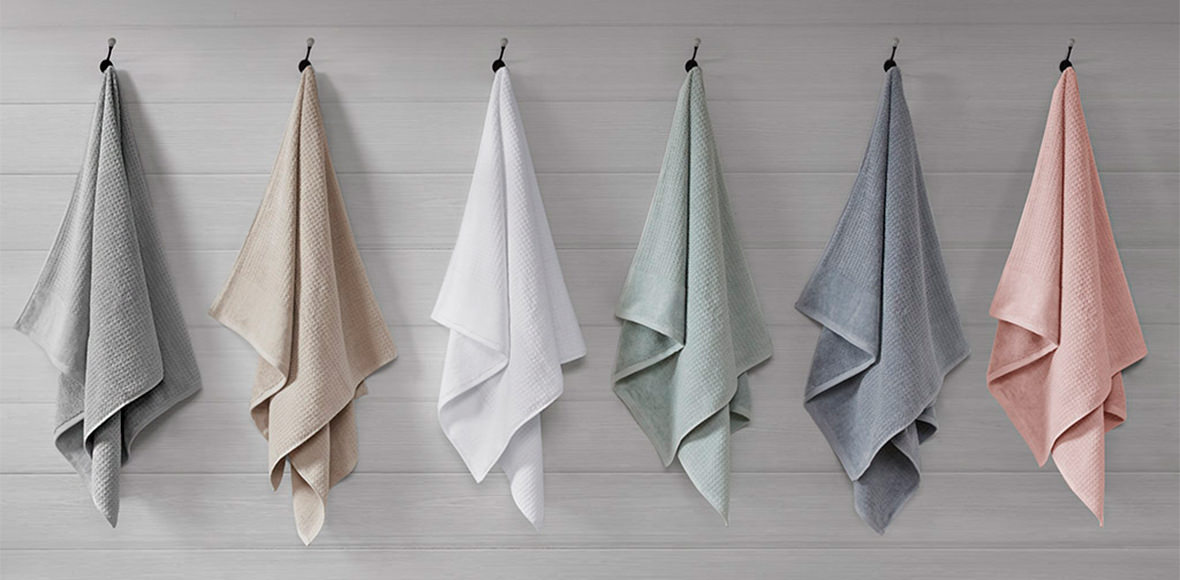 The bathroom is an often overlooked region of the home which tends to be relegated to utilitarian status. But why leave your bathroom out of your plans for updating home decor? With the right touches, your bathroom can be transformed from a space you do not want to spend much time in, to the one you simply can't get enough of. A look that is timeless, elegant, and luxurious is the spa atmosphere. In order to achieve an ambiance in your bathroom that reminds you of your most relaxing times at the spa, you must follow some guidelines and add a few personal touches to make it your own. In this informative article, we will hand over our secrets on the best ways to achieve a spa look for bathroom applications. These spa look bathroom ideas should be plenty to help you transform your home bathroom into a retreat-like space you never want to leave. Read on for more!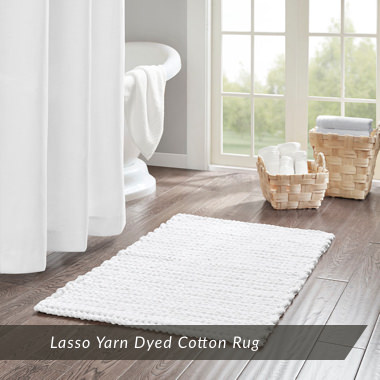 Use White Linens
Nothing exudes a spa-like ambiance quite like a plethora of fresh, high-quality white linens. Towels and bathrobes are the first things many people think of when they think 'spa', and what better way to begin to create a spa-inspired bathroom than to bring in the linens? When shopping for towels and bathrobes for your bathroom, go for high-quality cottons such as Egyptian and Turkish cotton. These superior fabrics have longer individual threads, making them more absorbent, plush, dense, and long-lasting. Turkish cotton has the added benefit of getting softer with time, while Egyptian is impossible to beat when it comes to absorbency. There is no reason to stop with the towels when outfitting your bathroom with high-quality spa-like white linens. Try elegantly hanging a nice white bathrobe or two in a visible spot for added effect. To really bring this look to the next level, include a pair or two of white spa slippers.
Of course, these items aren't all for show. You will love having luxurious bath towels for when you get out of the shower or bath, and why not throw on the robe and slippers and stay in that spa mood for a while afterward? Plus, white towels and robes have the added benefit of being bleachable, which means you never need to worry about dirt or stains. Bleach is also sanitizing, so if a household member becomes ill or you have guests, you can be sure your linens are cleaned properly.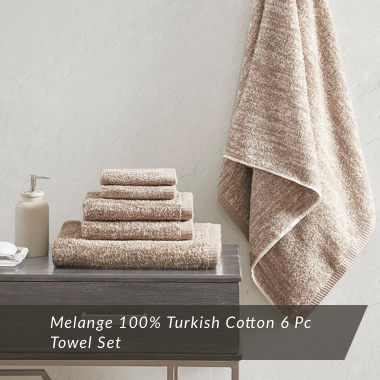 Neutral Tones
Towels aren't the only thing colored white that you will find in spas. Many spas feature primarily white or off-white tones throughout the facility - wall paint, tiles, and many accents are usually light and neutral tones. Of course, an entirely white atmosphere would have an overly sterile feel to it, so adding accents of natural wood, earth tones, and luxurious metal colors like silver and gold can really bring this look home. We recommend starting out with a "baselayer" of mostly white - meaning your flooring and wall colors. From there, keep in mind that natural, earthy accents, as well as silver, gold, and bronze, are a great way to create a spa-inspired bathroom. Neutral does not necessarily have to mean white - we have seen light greys implemented beautifully in these applications as well.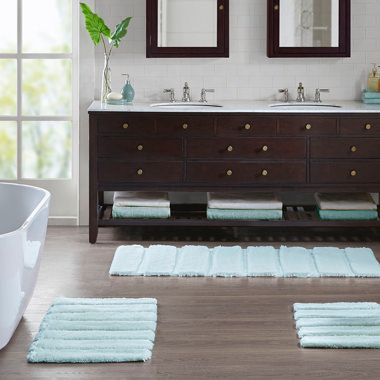 Plants, Plants, Plants
Why do you go to the spa? Most likely, your answer has something to do with relaxing and refreshing your body, mind, and spirit. Plants literally clean and purify the air in your home, so they are a fantastic way to bring home that rejuvenating spa vibe. You really can do no wrong here—keep your plants healthy and pot them in natural adobe, wood, or white colored vessels. We tend to prefer green plants for bathroom use, especially when going for a spa look. They have a more natural feel to them and they pair beautifully with the whites, wood tones, and metallic tones you will be utilizing in your new home spa!
An insider tip? We love succulents when creating a spa look for bathroom applications. There are a plethora of hanging and mounting options using different vessels, and many are even small enough to sit on a bathroom windowsill. Succulents are easy to care for and offer all the benefits of plants that we have outlined already!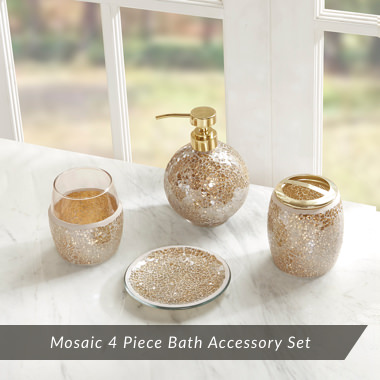 Lose The Packaging
Nothing will detract from your spa-inspired bathroom look faster than random cartons and labels which are easily visible on countertop space. Hide anything that you can't re-package - such as toothpaste, lotions, or any medicines that have necessary labeling. The rest—we're talking Q-tips, cotton swabs, bath salts—can be repackaged into elegant vessels that can be displayed and greatly enhance - rather than detract from - your spa-inspired bathroom. Even your liquid hand soap can be transformed into an item of luxury with a glass soap pump bottle. The other items can be stored in appropriately sized mason jars or other small glass vessels. The small touches like these might seem like the spa look bathroom ideas that you can simply skip over, but without this kind of attention to detail, you will never achieve the luxurious look you are going for!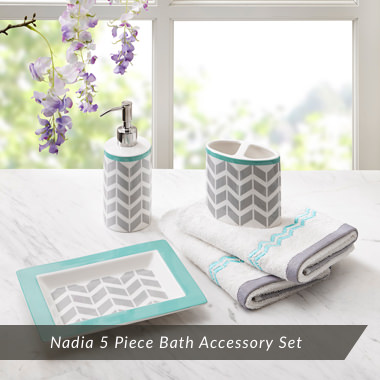 Bath Tray for the Win
If you are lucky enough to have a bathtub in the bathroom that you are restyling, bath trays are an item you can not go without. Of all our spa bathroom ideas, no single item can create a spa-like experience quite like a bath tray. Load it up with a cocktail, a candle or two, and any skincare products you might want access to. Then turn the lights off and the music up (more on that later) and enjoy your spa soaking experience. You've worked hard, so you deserve this! Like the other accents, you will add, try to find a bath tray that fits in with your new spa look's color scheme - and aim for whites, metals, and natural tones. When the bath is not in use, decorating the tray with a succulent or two and any candles you have is a lovely touch.
Wooden Bath Mat Equals Spa Bath Mat
These elegant pieces are simple yet sophisticated and feature wooden slats which allow water to easily escape underneath - preventing it from pooling up under your feet. While this function is welcomed, the reason wooden bath mats are being included in this article about achieving a spa look for bathroom spaces is that, well, because they are commonly found in spas! You may have never noticed them before as they tend to blend naturally into the surrounding spa decor, but these sturdy floor pieces are a staple in many high-end spas. They achieve one of our previous criteria for a spa-inspired bathroom as well, by adding a wood accent to a space that should be predominantly colored with light, neutral tones.
Clear the Clutter
If spas are one thing, they are clean. Nothing speaks of elegance and simplicity like a clean, tidy space - so you are going to need to find a way to clear your bathroom clutter and organize it properly. We already talked about hiding away any unnecessarily branded items and replacing plastic and cardboard containers with beautiful glass ones. But you may still have some items lying around - hand towels, fragrances, extra soaps - that need to be stored out in the open somewhere. That's fine, but keep your storage simple and try to maximize floor space - as too much clutter will cause the bathroom to feel cramped and much less spa-like. We like skinny, vertical storage solutions, sticking to the color themes we have mentioned, that can quickly organize loose items without taking up too much space in the bathroom.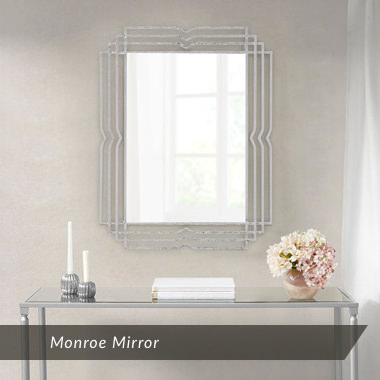 Mirror, Mirror on the Wall
Mirrors don't just have to be reserved for their traditional over-the-sink location in our bathrooms. Many spas utilize large wall mirrors to make the rooms feel more spacious, and to create long lines for the eye. Adding a large mirror on an available wall space is a fantastic way to create the sense that the bathroom is vast. Plus, the lines in the room will feel longer to the eye when you add a mirror, and this can have a soothing effect on the nervous system. Exactly the type of effect you're going for when you take a trip to the spa!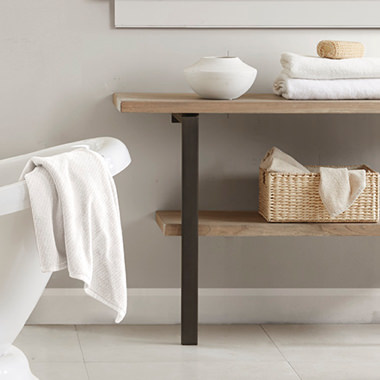 Add a Side Table by the Tub
If you have the floor space to allow it, adding a side table or simple stool next to the tub is a great way to give yourself some extra surface space for decorations or bathroom items, while also contributing to your bathroom's spa look. An elegant wooden stool is our favorite item for this tip, and we love to place a scented candle or two on it as well as one of our smaller potted plants - perhaps a succulent. Try this tip out for yourself and you will be amazed how it can immediately make your bathroom feel more luxurious and complete.

It's Not All About the Look
Spas engage many of our senses. One of them is sight, and spas would certainly not be the same without their elegant simplicity. But smell, sound, and touch are important elements of the spa experience, too. Our spa bathroom ideas in this section will explore the realms of the other senses and offer advice on how we can complete our look by engaging the rest of our bodies.

Scent
Spas use scented candles, essential oils, and other tools to create a soothing, calming atmosphere within their walls. In order to tickle your nostrils with these fine aromas, all you need to do is purchase your favorite scented candle or essential oil with a diffuser. Then, set it up on your bath tray or bath side stool, sit back, and enjoy your new in-home spa. If you don't know what kind of scent to choose, lavender is a great place to start. It is soothing, naturally pleasant, and not too overwhelming.

Touch
Spas certainly create a pleasurable experience for our nervous systems to unwind. To bring your spa bathroom full circle, you'll need to make sure the space feels as luxurious as it looks. An affordable way to make a major upgrade to your bathroom is to buy a new showerhead. We love rainfall showerheads that provide a soft, steady flow. These showerheads help shower time feel like a treat rather than a chore.


This is also another reason to buy premium quality bath towels. Nothing can take you out of a spa-induced trance faster than a scratchy, abrasive towel. So aside from the aesthetic provided by plush premium towels, they are an important aspect of your spa-inspired bathroom for this reason as well. Don't skip out on this step.


That does it for our list of spa bathroom ideas. Thanks for reading and be sure to head over to our products page for everything you need to turn your bathroom into the spa of your dreams!

/Home/SubscriptionFirstAtVisit