Decorate
Back to College: Sitting Pretty
Mix Florals And Bright Colors For Modern Fun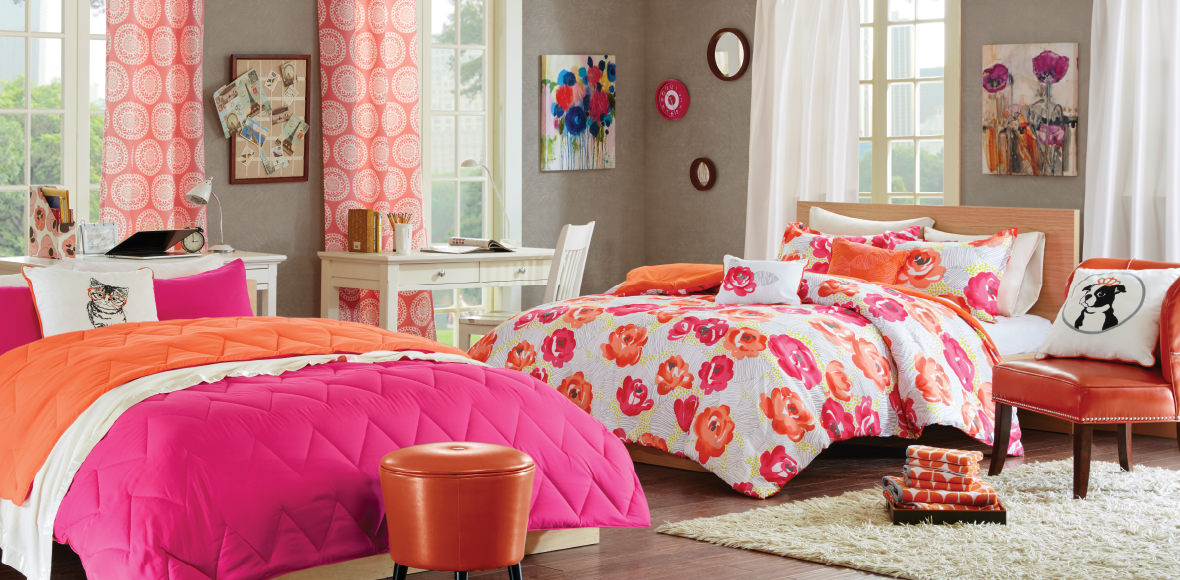 Florals don't have to be dated and stuffy! Bright splashes of color take florals to a new level. Pair them with solids for a cohesive look. If you have a roommate who wants to coordinate, figure out a color palette you both love and bring your own style to the space with our college dorm sets. And functional furniture pieces like storage ottomans for additional seating in your room.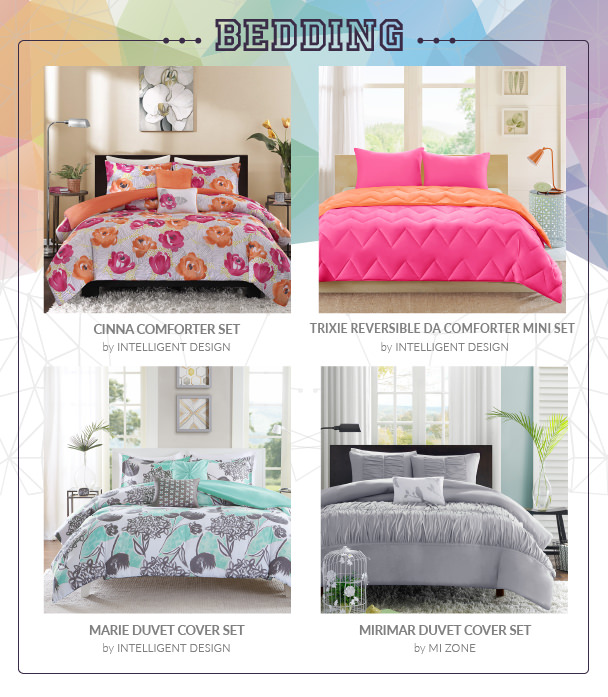 When using floral items in your space you can choose how much you want. For a bold look pick bedding that features updated floral patterns. If you're going for the subtle approach, pick solid bedding and accent with floral decorative elements.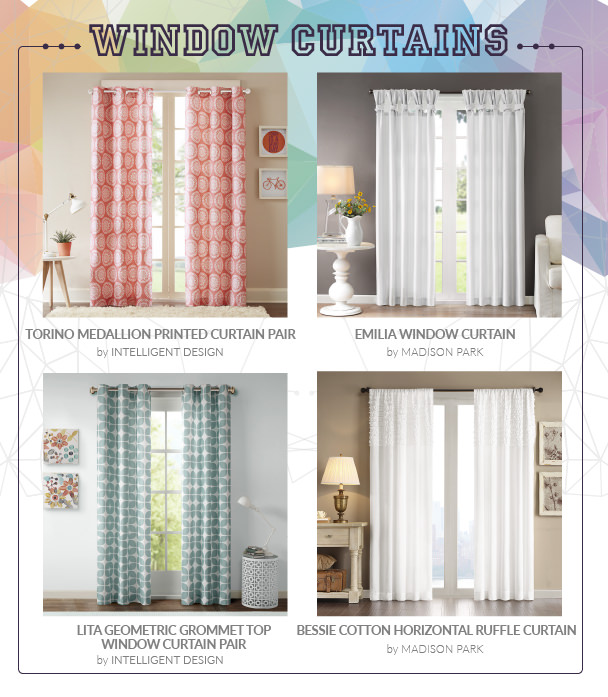 Figure out the type of window curtains you need for your space. Use patterns that compliment your floral theme like geometrics or solid colors with texture. You can find these looks on standard curtains, or specialty energy-efficient blackout curtains. Check out our curtain buying guide for more tips.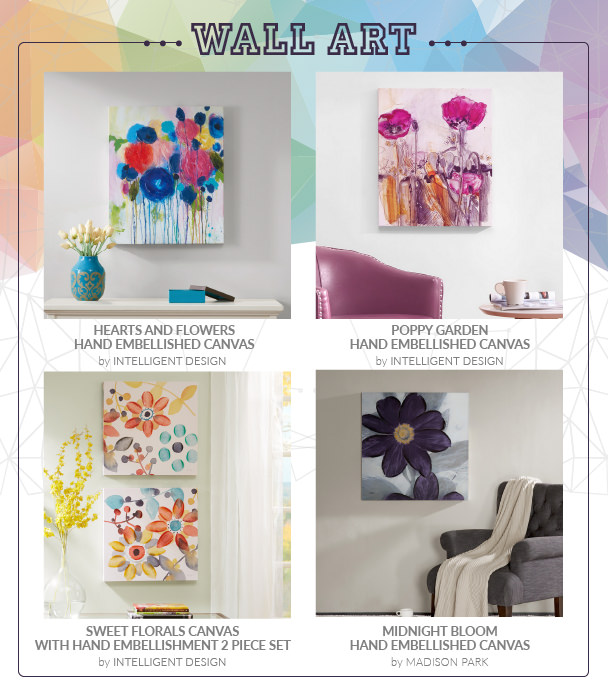 Create space that inspires you with great wall art.Mix a large geometric piece with framed personal photos to make a gallery wall in your room or try hanging multiples of the same piece for a larger statement.Get creative!You don't always have to hang art the way it was intended-turn it sideways for a cool effect.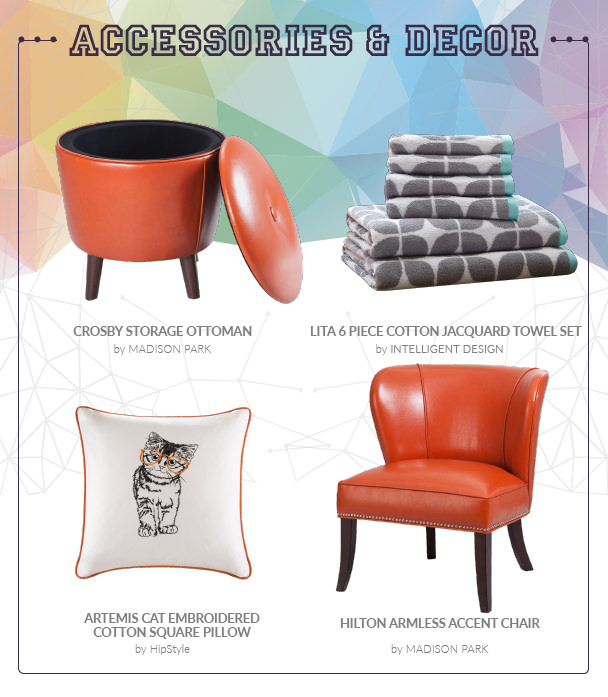 Complete your space with accessories and other decor. Bring in additional seating with a bright chair or ottoman. Patterned towels help you know which ones are yours, and brighten up mornings! Cute pillows finish off the space and add personality. You can never have enough!
Tips
Find a bright, fun robe for your trips to the bathroom! Get great lounge wear to match your space and hang out in while you study.

/Home/SubscriptionFirstAtVisit